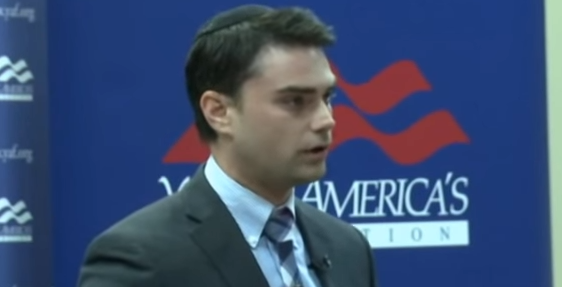 The Daily Wire's editor-in-chief, Ben Shapiro, sat down with MRCTV Tuesday evening to discuss topical issues pertaining to the conservative movement
Since Donald Trump's presidential campaign manager, Corey Lewandowski, was arrested and charged with battery earlier in the day, we wanted to get Shapiro's thoughts on the situation.
Lewandowski was arrested and charged with misdemeanor battery after the alleged assault of former Breitbart reporter Michelle Fields on March 8.
While Shapiro deferred to the police and judicial system to determine Lewandowski's culpability, he didn't hold back in voicing his opinion of the campaign manager - and his boss:
"Corey Lewandowski's a lying liar who lies - and his boss is a lying liar who lies - and they're both thugs."
Fields alleged that while she was trying to ask Trump a question, Lewandowski grabbed her and attempted to throw her to the ground, which resulted in bruises on her arm.
Shapiro was not shy in his reaction to the news of the Lewandowski charges.
Just watch:
To watch MRCTV's full interview with Ben Shapiro, click here.