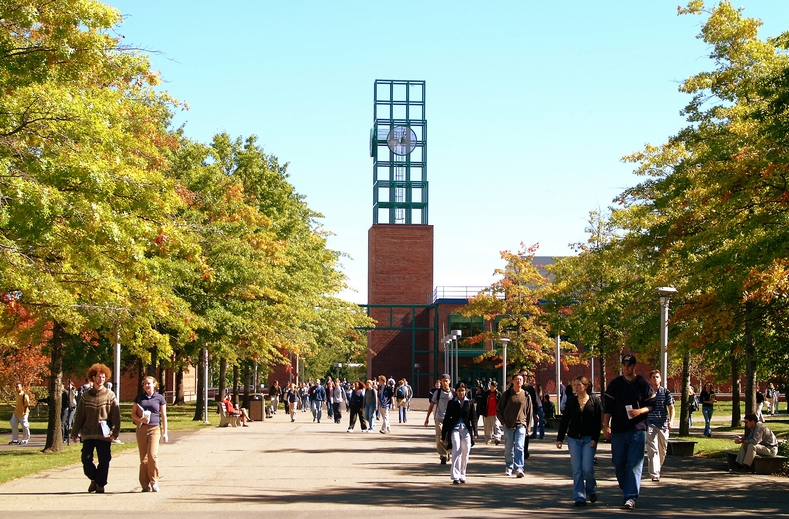 A student group at New York's Binghamton University, which is listed as an official university health resource, is hosting an event "exploring kinks and fetishes" that includes live bondage and rope suspension demonstrations.
A flier obtained by MRCTV shows Binghamton's SHADES, a student group catering to LGBTQA "students of color, will be hosting the "Let's Talk about Alternative Sex" event.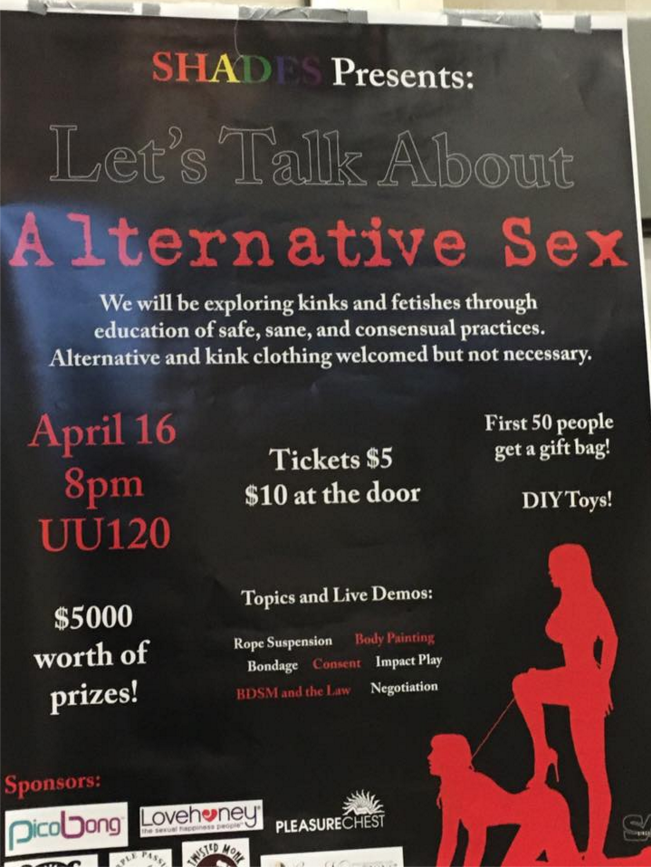 The Facebook event for "Let's Talk about Alternative Sex" states the purpose of the event is to "de-stigmatize the kink community by removing the dangerous stereotypes associated with alternative sex."
According to the flier, participants will be "exploring kinks and fetishes through education of safe, sane, and consensual practices."
The flier notes there will be live demonstrations and discussions of rope suspension, bondage, impact play (punching, slapping, and spanking during sex), and body painting.
To encourage students to attend, the flier states the "first 50 people get a gift bag" and there will be "$5,000 worth of prizes" available at the event.
In addition to offering sex toys as prizes, the event will also teach participants how to make their own "DIY toys."
The event will be hosted on April 16.