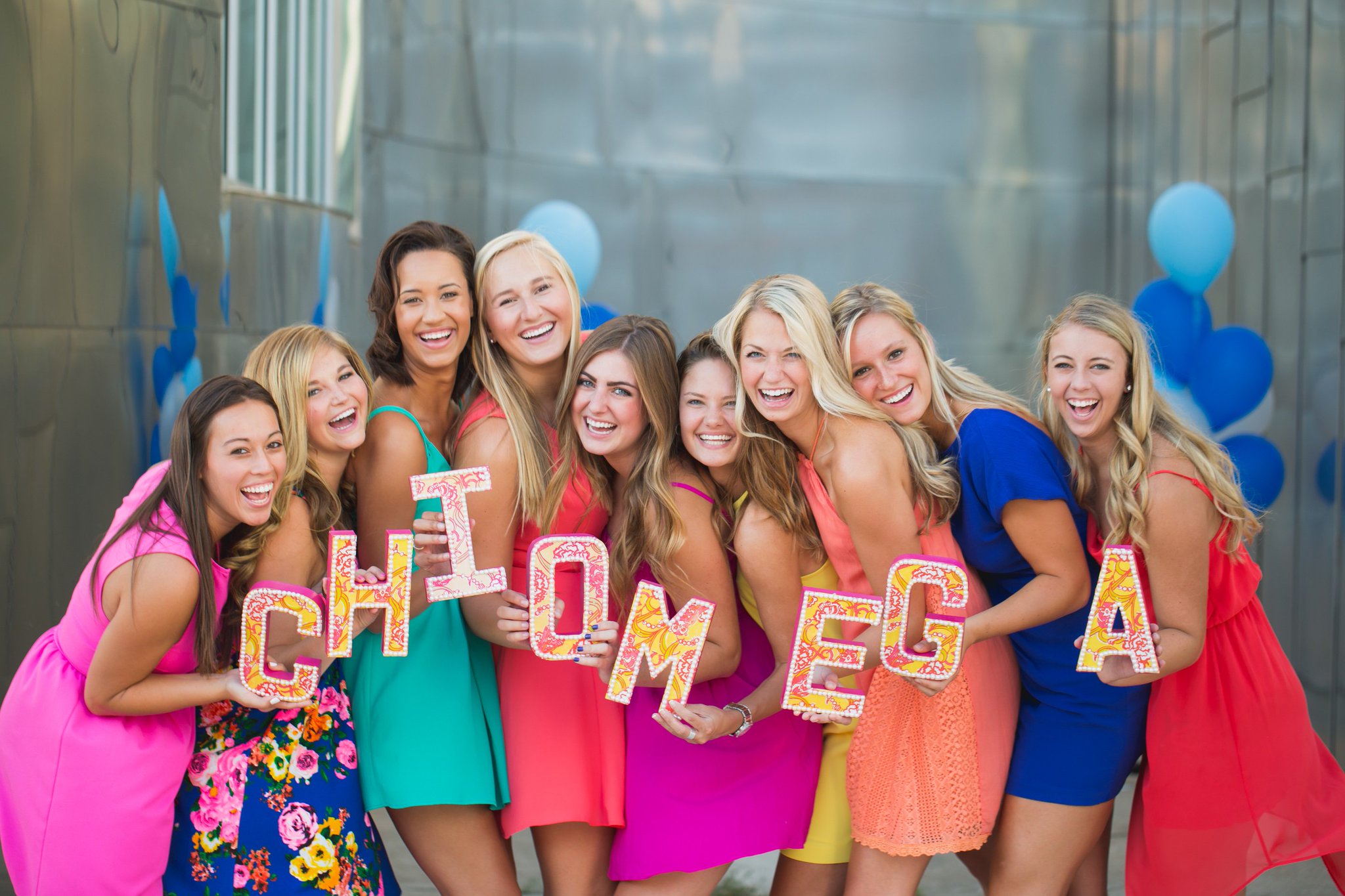 (Image source: Twitter)
Chi Omega sorority members received a warning telling them not to wear Halloween costumes that include song lyrics and pop culture references "that could be seen as insensitive" or else they might violate the sorority's Policy on Human Dignity.
An email obtained by MRCTV reveals Chi Omega sorority sisters received a "reminder" from the national headquarters on the topic of Halloween costumes.
In the email, the national headquarters tells sorority sisters, "As Halloween approaches, it is important to remind members about appropriate themes and attire. The Policy on Human Dignity can be referenced when considering Chi Omega's expectations for behavior."
The sorority claims sorority and fraternity members have, "over the past couple of years," been engaging in "cultural appropriation" and "wrongly using cultures for party themes and costumes."
Therefore, in order to avoid anything that may potentially reflect negatively on the sorority and Greek life as a whole, the national Chi Omega headquarters came up with a list of "good questions" fun-seekers may want to ask themselves when they're "planning or attending an event" (emphasis theirs).
The sorority's prohibition on Halloween costumes includes costumes that "stereotype a group of people," pop culture references and lyrics that "could potentially be seen as offensive," and anything that "could be taken out of context to portray something negative or inappropriate." The questions the sorority tells sister to ask are:
Does the theme stereotype a group of people?

Could the theme be taken out of context to portray something negative or inappropriate?

Could the attire or costumes be considered offensive?

Could a photo from this event end up on the front page of my hometown newspaper, embarrassing my family and Chi Omega?

Are there any song lyrics or pop culture references included in this costume or theme that could potentially be seen as insensitive?
The sorority goes on to state, "If the answer is 'yes' to any of these questions, the theme and/or attire may not be appropriate."
The sorority also tells sisters to contact their regional director who will be "happy to discuss" if sisters "have any questions about whether or not an event, theme, or costume is appropriate."
In 2014, the Pennsylvania State University chapter of Chi Omega reportedly closed down after a photo surfaced of sisters celebrating a Mexican-themed Halloween. 
According to the Policy on Human Dignity, "As reflected in the Fraternity's policies, rules, and procedures, Chi Omega supports the preservation of human dignity and promotion of self-respect of each individual and does not condone any activity or behavior that is inappropriate, destructive, demeaning, or abusive to anyone including oneself or any group."