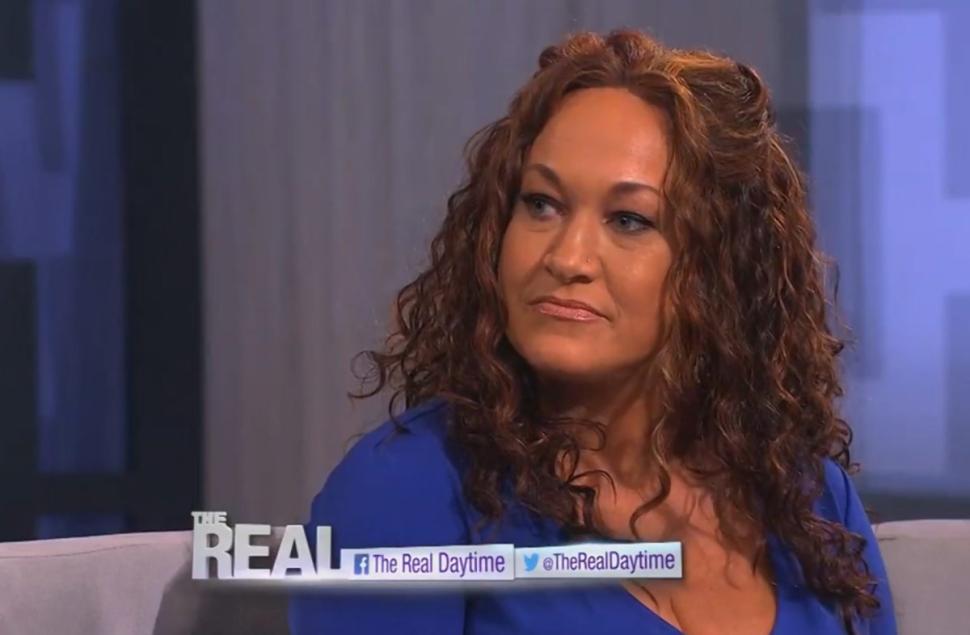 Image via Screenshot
The former Spokane, Wash., NAACP president who lied about her race finally admitted to the world on national TV that she was, in fact, born white.
In an interview on "The Real" Monday, Rachel Dolezal told the truth.
"I acknowledge I was biologically born white to white parents," she said.
Dolezal immediately received a standing ovation from the audience.
While she publicly acknowledged that she is not "biologically" black, Dolezal defended her previous remarks that she identifies as so. 
"I identify as black… Sometimes how we feel is more powerful than how we are born," she explained.

Image via Screenshot
"Blackness can be defined as philosophical, cultural, biological -- a lot of different things for a lot of different people. I do not think you have to walk the walk if that's how you are."
When asked by co-host Tamar Braxton whether she felt she had deceived anyone, Dolezal replied, "No I don't."
"Don't we all have the right to be exactly who we are?" she asked.
Well, that's an ironic statement for her to have made.
Check out a short video clip from the confession below.