A  picture of  a mystery woman, who is believed to be Eastern European, is circulating throughout social media, this morning.  The picture shows the woman in what is believed to be a hospital emergency room with a massive amount of  what appears to be polyurethane foam on her head.
It is believed that she mistook the foam--widely used by builders to fill gaps and fix leaks during construction--for hair product and the result was.....well...not pretty.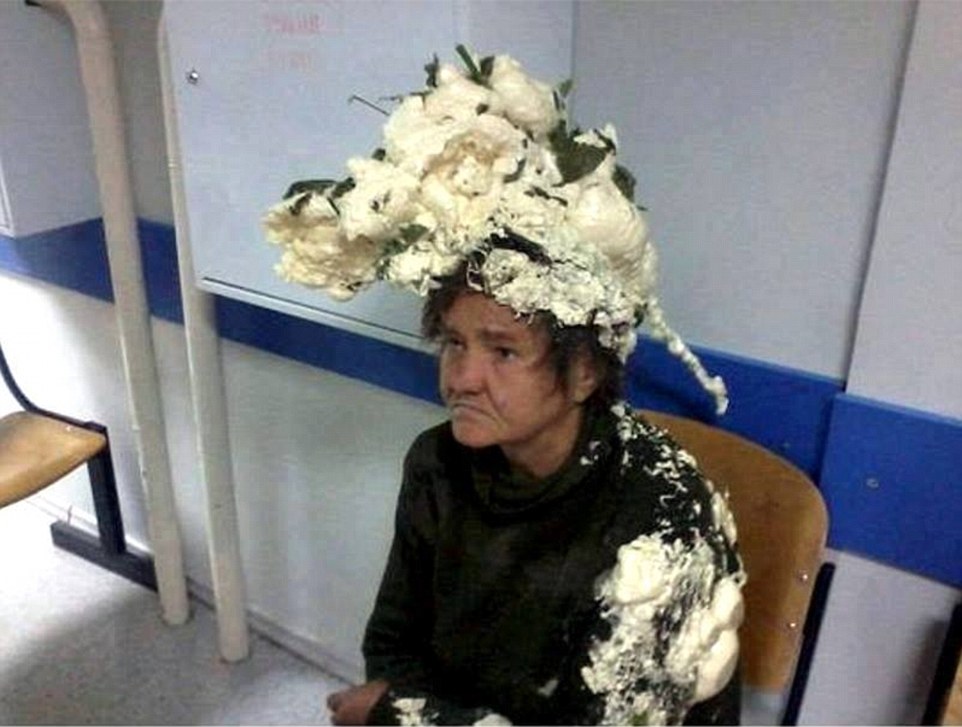 The picture also shows what appear to be leaves and twigs stuck in the foam which has led some to the speculation that this may have been more than a simple grooming mishap.
We'll keep you updated.