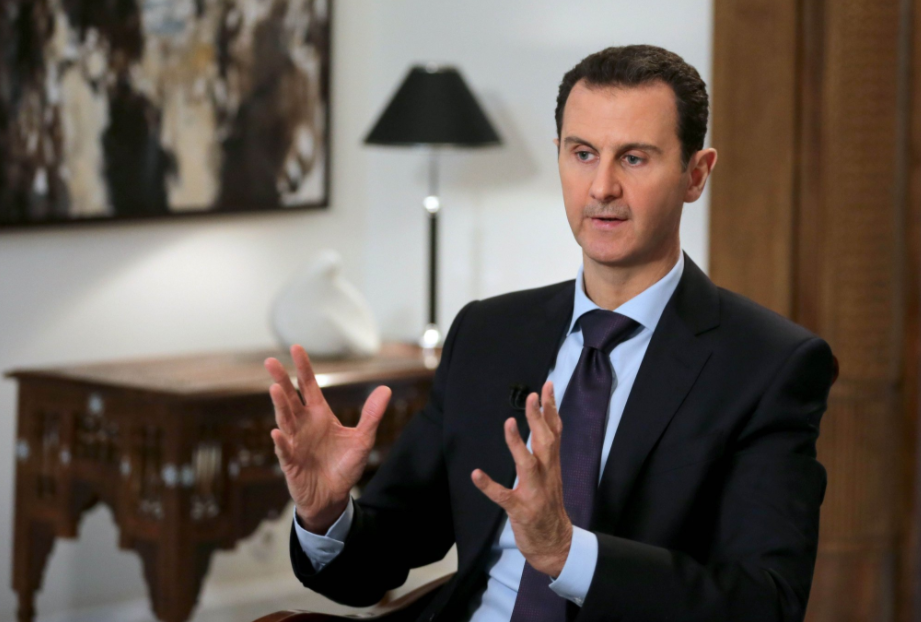 The European Council on Monday issued a series of sanctions against the Syrian senior military officials and scientists behind the deadly chemical weapons attack on a rebel-held Syrian town in April that killed 87 people, including children.
The sixteen sanctioned individuals will be subjected to travel bans and have their assets frozen.
The U.S. Department of State applauded the decision in a statement on Monday.
"We applaud today's decision by the European Council to sanction sixteen senior military officials and Syria's Scientific Studies and Research Centre Scientists (SSRC) for their roles in the development and use of chemical weapons against civilian populations," the statement reads. "This action follows sanctions designations recently undertaken by the United States, similarly aimed at holding the Syrian regime accountable for its repeated use of chemicals weapons on the Syrian people, including the April 4 Khan Shaykhun attack.
"In April 2017, the United States sanctioned numerous employees of the SSRC, the Syrian government agency responsible for developing and producing non-conventional weapons in support of Syria's chemical weapons program. Additionally, in May 2017, the United States sanctioned a number of Syrian individuals and entities in response to acts of violence committed by the Government of Syria against its own citizens."
The April 4 chemical weapons attack purportedly was authorized by Syrian President Bashar al-Assad and targeted the town of Khan Shaykhun because it is a stronghold for rebel forces trying to topple his regime.
In response to the attack, President Trump ordered a series of missile strikes on an airbase in Syria where the chemical weapons airstrike was said to have been launched from.
Since then, there have been other similar attacks by the Assad regime against its own citizens, using chlorine bombs and sarin nerve gas.
The Syrian government has vigorously denied responsibility for chemical weapons attacks including the Khan Shaykhun attack.
Assad called the allegation "100 per cent fabrication."
Thank you for supporting MRCTV! As a tax-deductible, charitable organization, we rely on the support of our readers to keep us running! Keep MRCTV going with your gift here!