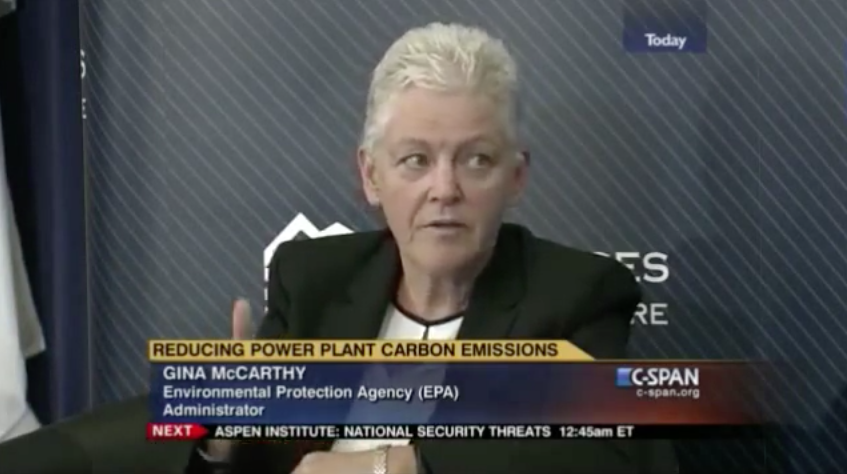 While discussing the Environmental Protection Agency's Clean Power Plan, administrator Gina McCarthy admitted who would be hit the "hardest" by the federal climate regulations.
"We know that low-income minority communities would be hardest hit," McCarthy said.
She prefaced her statement by saying that the cost increases to Americans as a result of the regulations would be, "at most, a gallon of milk a month increase out the gate which tapers off to incredible savings by 2030." 
Ms. McCarthy didn't explain how she came up with that particular assessment.
The EPA head went on to discuss how the government will provide states with federal credits as an incentive to implement efficiency programs.  
McCarthy announced on Aug. 3 that the EPA is currently in the process of drafting and submitting final greenhouse gas emission guidelines for states to soon be enforced.
For her remarks, watch the short clip below.