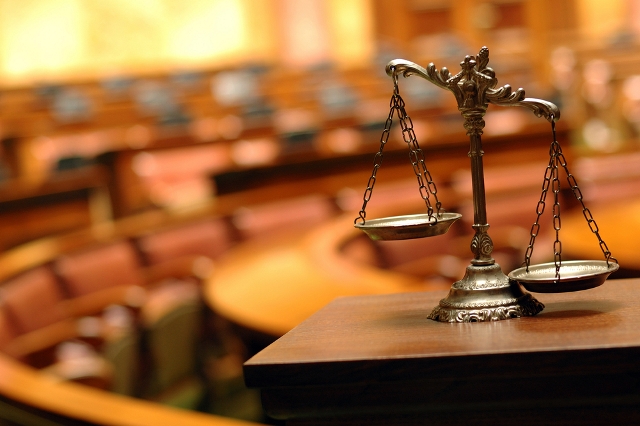 If you believe illegal aliens who have been convicted of a crime in the United States should be deported, here's a public service announcement from the federal government: it's just not that simple.
During a congressional hearing Thursday, Rep. Trey Gowdy (R-S.C.) questioned Juan Osuna, director of the Executive Office for Immigration Review, over the agency's backlog of nearly half a million immigration cases that are still pending before the courts, allowing many illegal aliens to remain in the United States for months or even years on end before their cases can be heard before a judge.
After explaining that a shortage of immigration judges is a major factor contributing to the backlog, Osuna let loose with another reason why it now takes so long for the administration to deal with immigration cases:
It used to be fairly straightforward whether something was an aggravated felony under certain provisions. Because of Supreme Court precedent and other decisions, in many instances – the drug trafficking area is one, for example – it is actually much more complicated these days than it was ten years ago to determine whether someone is deportable as an aggravated felony for certain offenses.

So that is one area that we have concluded, a judge may have spent an hour on a case ten years ago, and that same type of case now may take four hours because the law has gotten more complicated.

So the Department of Justice is apparently having a tough time figuring out whether an aggravated felon or a drug trafficker is deportable, because it's just not as cut-and-dry as it used to be. Never mind that the person is already in the country illegally AND has been convicted of a crime, determining whether they should be removed from the United States is somehow still a tough nut to crack.
Under the applicable federal law, which you can conveniently read for yourself in plain English here, an aggravated felony includes things like murder, rape, sexual abuse of a minor, firearms trafficking, drug trafficking, violent crimes and certain theft crimes.
But at least the government helped us all understand why, at least as of last January, there were 167,527 criminal illegal aliens loose in the United States, some of whom go on to commit even more heinous crimes against American citizens. It's because the law is just so darn complex.