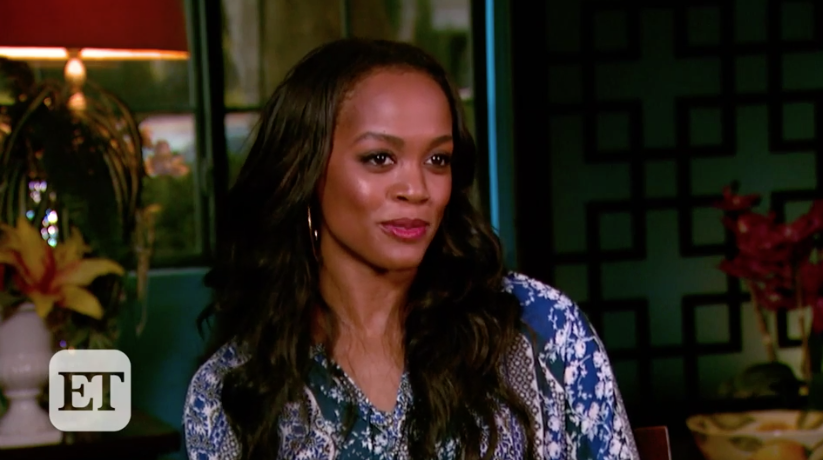 The writers at Elle Magazine, one of the world's best-selling fashion magazines, apparently take offense when women are called "female."
In writer Kendra James' recap of the latest episode of "The Bachelorette," she writes out what she believes are the "4 Red Flags to Look Out for in Future Husbands."
While James' understandable "red flags" include women in your potential husband's family reportedly joking about killing you, "using family's trauma for entertainment," and imitating a cat, she also takes offense to when a man refers to a woman as a "female."
Red flag number two for James is when Rachel Lindsay's potential suitor, Eric, refers to Lindsay as a "female." In James' summary, she writes that Eric was visiting his mother and talking about how it was like to be raised by a single black mother. However, when confiding to another family member on camera, Eric reportedly tells the family member, "Rachel embodies everything I want in a female."
According to James this is a deal-breaker. She writes: "Sorry, Rachel. You cannot marry a man who calls you a 'female.' Next."
The social media team at Elle were so persuaded by this poignant point that when sharing the story on Twitter, this was the red flag they emphasized:
Despite Elle's apparent offense at the word "female," a search on their site for the word "female" yields 307 results as of July 18, 10:00 a.m. ET. Titles referencing the word "female" include stories such as: "4 Female Rock Climbers Share the Key to Staying in Shape," "Trump Comments on Female Reporter's Appearance, Surprises No One," and "10 Female Artists to Watch."
Apparently, the writers at Elle are not the only ones offended by use of the word "female." Feminist website Jezebel wrote an entire article on "The Problem With Calling Women 'Females'" in 2015 rehashing a prior BuzzFeed piece. BuzzFeed published its original "6 Reasons You Should Stop Referring To Women As 'Females" Right Now" back in in 2014.
In BuzzFeed's piece, they argue, "simply put, it's rude and it's weird."
Other reasons BuzzFeed claim people shouldn't use the word "female" include the assertion that it reduces women to their "reproductive abilities," it is "most often used to imply inferiority or contempt," it is "grammatically weird," and because, allegedly, no one calls men "males."
However, a search on BuzzFeed's website for the word "males" yields far more than zero results.
During a time when people can claim to be male or female, or both, or neither, or all of the above simultaneously, taking offense at calling a biological woman a "female" shouldn't be anyone's red flag on the dating market.
Thank you for supporting MRCTV! As a tax-deductible, charitable organization, we rely on the support of our readers to keep us running! Keep MRCTV going with your gift here!