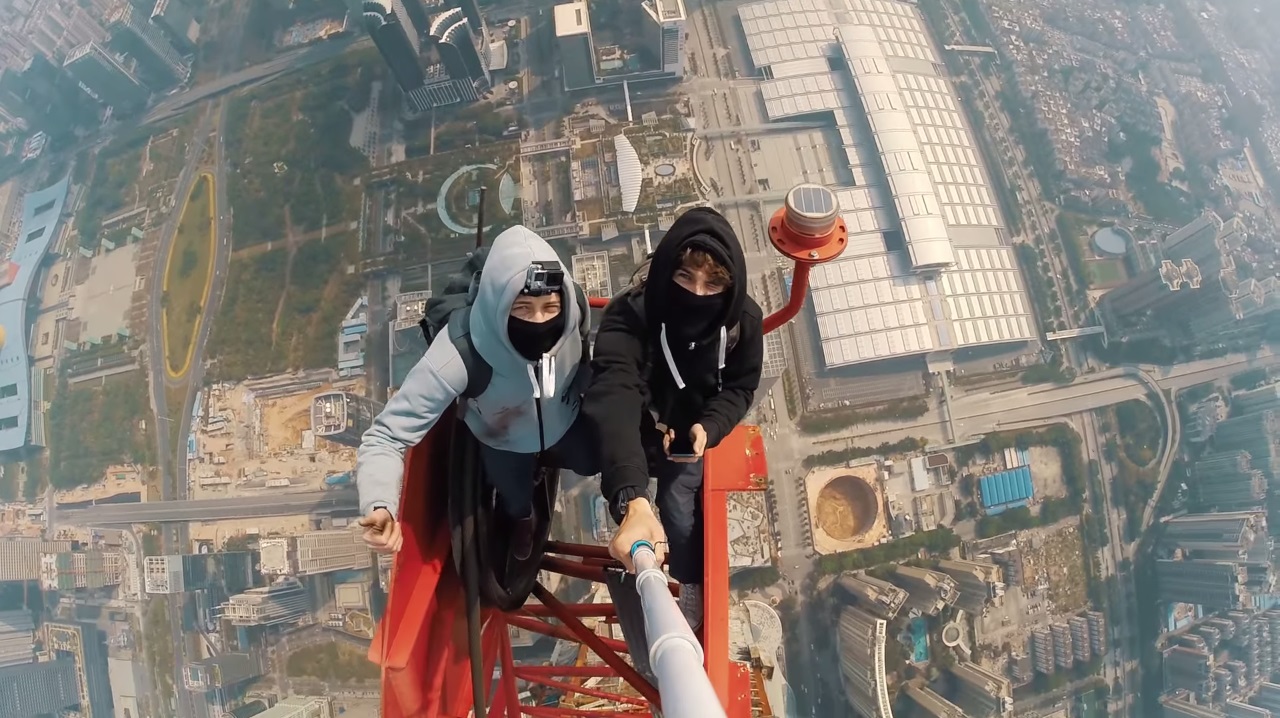 Daredevil Duo, Vadim Makhorov (Russian) and Vitaliy Raskalov (Ukrainian), have become famous for their photos and video portraying themselves climbing to terrifying heights in urban areas. It's a part of their "On the Roofs" project, which is dedicated to what they call "urban exploration."
Urban exploration is a relatively new hobby trend that has been gaining popularity over the past few years. The purpose of the activity is to find abandoned, or sometimes dangerous, areas to explore and document. This can range from exploring underground catacombs to climbing to the highest points of locations that are a hazardous climb. It's a risky business, as it can threaten both physical danger and the possibility of arrest and convictions.
It's a new source of adrenaline for modern thrill-seekers and, for these two, it's a sought-after challenge. They make it their purpose to climb atop some of the world's tallest structures and take photographs from their summit point. In this case, they are climbing what will be the world's second tallest tower, the Shenzhen Centre. It is a new financial center that is still under construction. It is planned to be around 2,165 feet in height.
The pair is certainly trespassing, as you can see them picking a lock, and it is definitely a perilous climb – especially near the end. But, that's what they seek and this is what they have to share.
Quick note: These guys are NOT wearing parachutes. Those are standard backpacks. They are quite insane.
Plus a bonus video of them climbing over a massive bridge: