In the past few years, the major social media platforms have revealed themselves as censor-happy, single-ideology outlets where you can be banned for posting real information about Americans who were killed by illegal immigrants. Unfortunately, since outlets like Twitter and Facebook seemingly have no souls, even Angel Families haven't been able to escape the "cancel culture" wrath of Silicon Valley, their group think employees and their biased "fact-checkers."
As reported by Breitbart, days after last Tuesday's presidential election, Twitter suspended the accounts of family members whose loved ones were killed by illegal aliens and organizations dedicated to raising awareness of the problem.
Breitbart noted the accounts of Angel Mom Mary Ann Mendoza, the Angel Families organization, the Advocates for Victims of Illegal Alien Crime (AVIAC) and one other account, @AngelMoms1, have all been suspended by Twitter. The Breitbart article was published on Friday, November 6.
As of this writing, all of the accounts noted by Breitbart are still under suspension. Here are screenshots of each profile under suspension, as of November 9 (NOTE: All pictures below are screenshots of the actual Twitter accounts as they're displayed):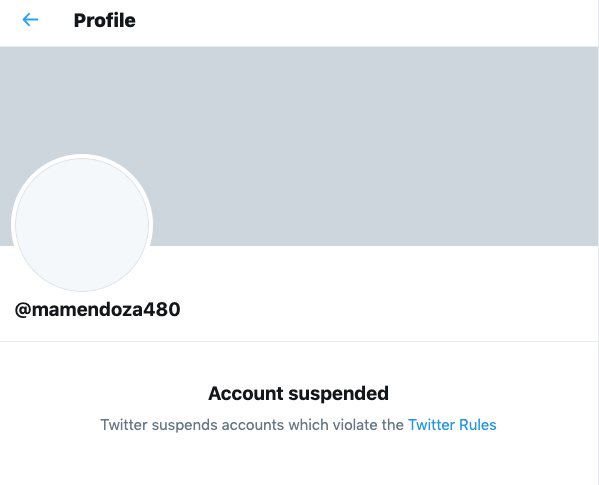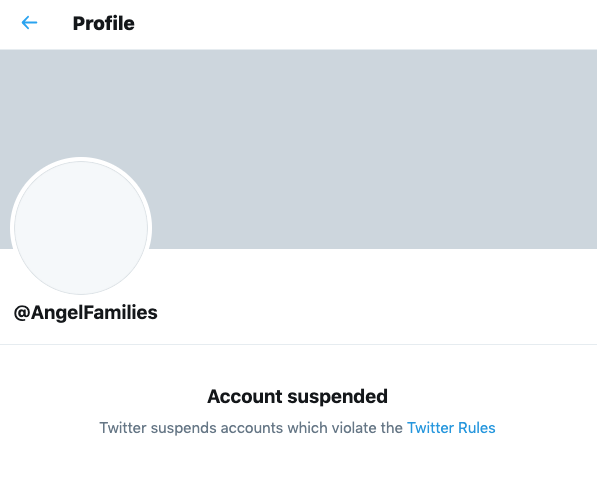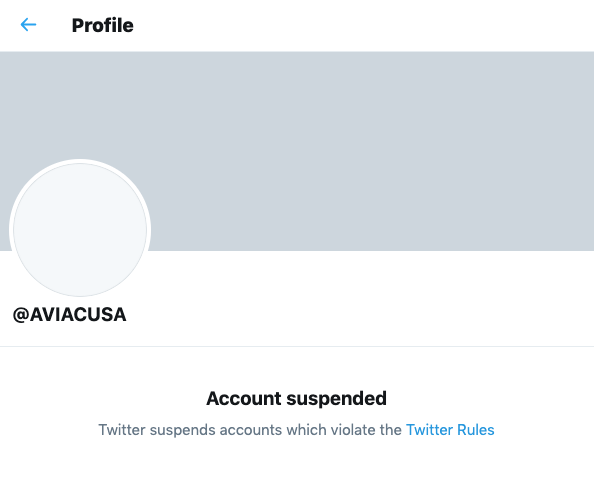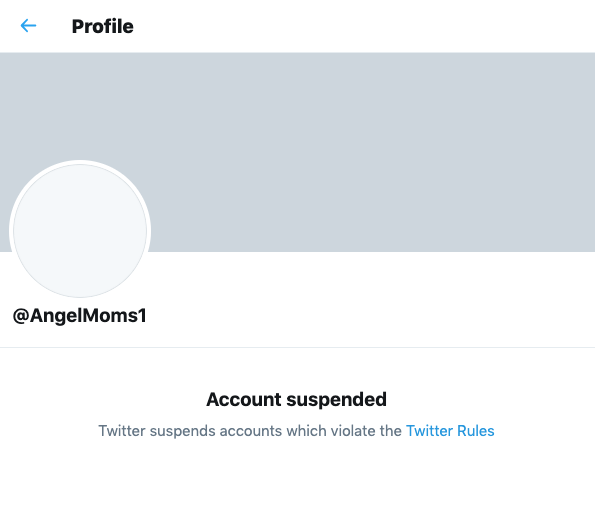 According to Breitbart, a Twitter spokesperson didn't give the outlet one specific example of how the accounts violated the platform's policies, but did say that each account was suspended for "violating our platform manipulation and spam policy."
These outlets never give any explanation of suspensions that include any substance, just that they pretty much felt like suppressing free speech…again.
It's still way past time to #DumpTwitter.