"The show will end up challenging the views and assumptions of people across the political spectrum, more than most theater does."
The Robertson family behind Duck Dynasty is letting their newest venture take flight in an area known more for its glitz and glamour than its family values.
The family is working on a musical with the production company behind Jersey Boys to take the stage at the Rio Hotel and Casino in Las Vegas in Spring 2015, bringing a change to the city's typical entertainment fare of Michael Jackson tribute shows, Penn and Teller performances and shirtless men in bowties.
The musical will be based on Willie and Korie Robinson's book The Duck Commander Family: How Faith, Family, and Ducks Built a Dynasty, reports The Hollywood Reporter.
Willie Robertson, who heads the Duck Dynasty franchise, showed great enthusiasm for the new venture- he's already approved the script and the casting for the event.
"We've enjoyed the process of making a musical alongside the team who is interested in telling the Robertson family story from an outside perspective."
Even before their musical is set to take the stage, the planned production is already courting controversy among entertainment elites.  The New York Times reports that many liberal and gay Broadway producers are not too happy with their colleagues decision to work with a client that supports family values over Broadway's less-than-traditional culture.
 Several Broadway producers, many of whom are liberal, gay, or both, are aghast that colleagues would work with a family whose patriarch, Phil Robertson, has compared homosexuality to bestiality. Gay rights leaders are also eyeing the show with concern, while evangelical Christians — many of whom admire the Robertsons — might be hesitant to go to a Las Vegas casino and see whether New York artists have fairly rendered the family.
Not all of Broadway's elites think the way the majority of the industry does, however.
Michael David, the producer behind Jersey Boys who is also known for bringing Into the Woods to Broadway with a beard that would make many of the Robertsons smile, embraced the decision.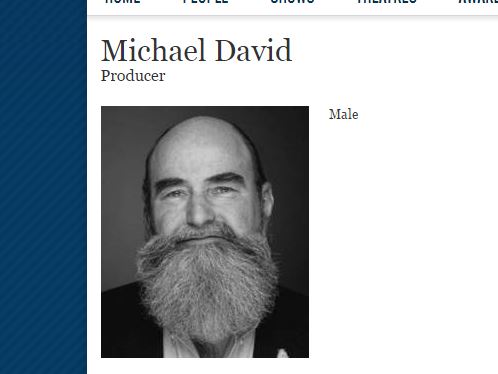 "The Robertsons are so unusual, their story so juicy, and theater shouldn't be limited to telling stories about people you resemble or revere," David said.
Now if only the rest of Hollywood could think that way.