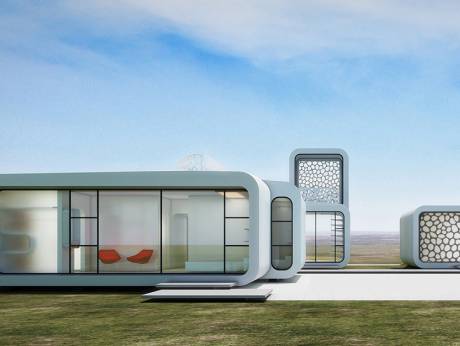 According to 3D Print, the United Arab Emirates National Innovation Committee has set forth a plan to 3D print an entire office building in Dubai—including exterior walls, interior walls, and furniture.
To print the 2,000 square foot building, engineers will use a 20-foot-tall 3D printer—featuring Special Reinforced Concrete (SRC), Fiber Reinforced Plastic (FRP), and Glass Fiber Reinforced Gypsum (GRG) technology—to fabricate the building's various structural and decorative components.
Shanghai-based WinSun Global will lead the project. The company is known for successfully printing a livable six-story apartment building as well as an impressive, two-story villa-style home last year in China.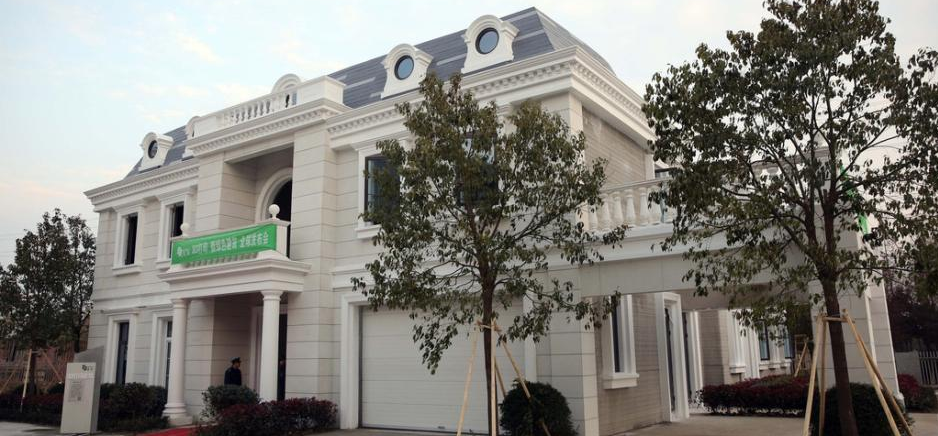 "The idea of 3D printing buildings was once a dream, but today it has become a reality," said Al Gergawi, Chairman of the UAE National Innovation Committee.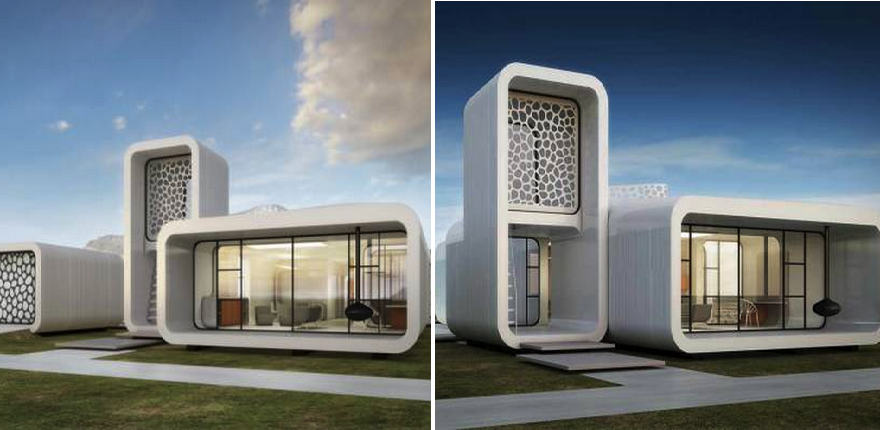 "This building will be a testimony to the efficiency and creativity of 3D printing technology," he added, "which we believe will play a major role in reshaping construction and design sectors."
Chairman Al Gergawi hopes that Dubai will become "a global hub for innovation and 3D printing" upon completion of their ambitious endeavor:
"We aim to take advantage of this growth by becoming a global hub for innovation and 3D printing," he said. 
Project engineers estimate that constructing the Dubai office building will only take a few weeks and will significantly reduce both labor costs and waste.
"Total construction time will be just a few weeks, while labor costs will be reduced by 50-80% and construction waste will be reduced between 30-60%," reports 3D Print.
"Once complete, the building will be used for a variety of purposes and will feature its very own 3D printing exhibition inside."
According to the UAE National Innovation Committee, "This is the first step of many more to come."
H/T Arch Daily
MRCTV Reader,
The liberal media are terrified of the truth, especially when it leads to uncomfortable questions about their own leftist worldview.
MRCTV is the multimedia division of MRC featuring original content and aggregated videos of the news, people, and events conservatives care about.
MRCTV relies on the support of our loyal readers (and video viewers) to keep providing the news and commentary that matter to the American people, not just stories that prop up the liberal agenda.
Make a donation today. Just $15 a month would make a tremendous impact and enable us to keeping shining the light where the liberal media are afraid to tread.
— The MRCTV Team
DONATE
Connect
Sign up for our MRCTV newsletter to receive the latest news.
Sponsored Links