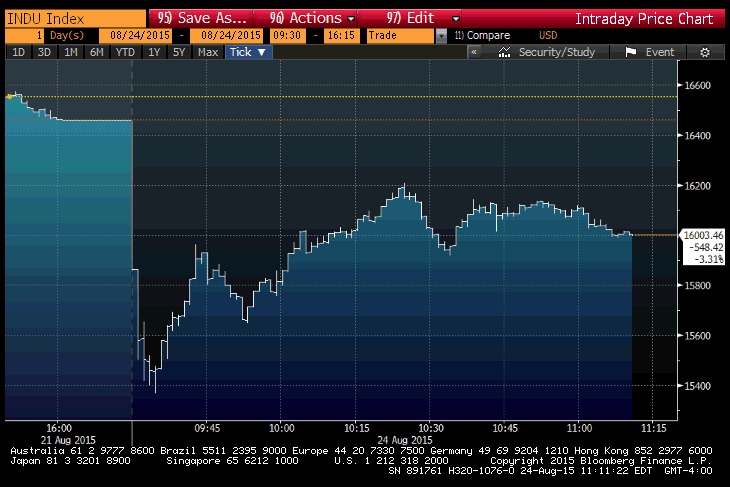 The global economy faced a frightening wake-up call Monday morning as the Dow Jones Industrial Average plunged more than 1,000 points at the opening bell.
Fox News Business reports, 
"The Dow saw its biggest-ever intraday point drop on Monday at the opening bell as it plunged 1,089 points. At the start of trading, all three major U.S. averages fell deep into correction territory.

"A weekend to digest growing global economic-growth concerns failed to settle nerves on Wall Street as U.S. equities took a nosedive one session after the Dow officially entered a correction. Wall Street extended a selloff in global equity markets as worries about significant deterioration in China sparked fear in the minds of investors around the world.

"The concern came as traders wonder what the next shoe to drop is from Chinese officials to stem the bleeding. The world's second-largest economy moved two weeks ago to devalue its currency, the yuan, on the heels of continued weakness in its economic data."
Dow Jones has reportedly climbed back up more than 700 points as of 11:30 p.m. EST, but the drastic drop surely has businesses and their investors taking precautionary measures. 
For analysis from Fox News Business experts and economists, watch the video clip below.