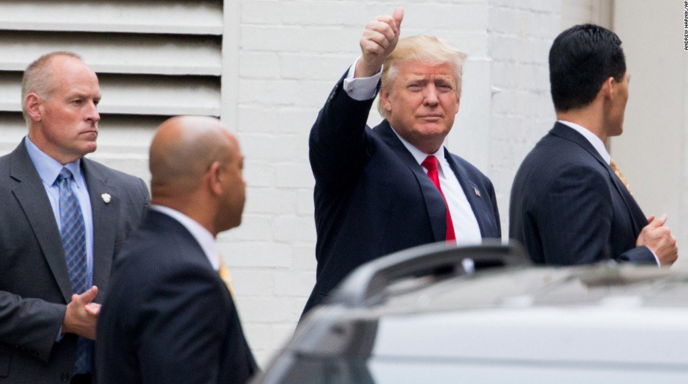 (Image via Twitter)
In a Friday interview on ABC's "Good Morning America," Donald Trump shied away from the debate surrounding whether transgender people should be allowed to use restrooms corresponding to their gender identity.
"I believe it should be states' rights and I think the states should make the decision," said the presumptive GOP nominee. "They're more capable of making the decision. I felt that from the beginning."
When asked whether he's against the Obama administration's directive telling public schools to accommodate transgender students, Trump again deferred to states' rights.
"I just think it should be states' rights," he said. "Many things actually should be states' rights. But this is a perfect example of it."
Trump weighed in on the debate last month when North Carolina's House Bill 2 or so-called "bathroom law" made headlines. 
The real-estate mogul said that transgender people should be able to use whatever bathroom they want and that creating new bathrooms for transgender people specifically would be "discriminatory in a certain way."
Listen to his remarks from Friday's "Good Morning America" interview in the video clip below.