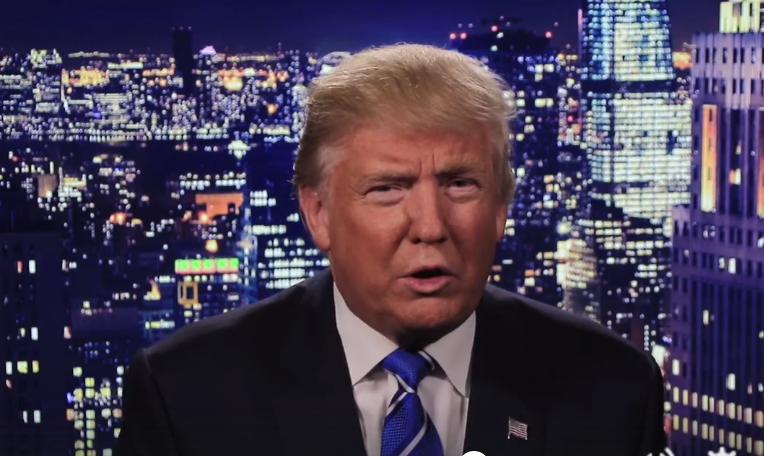 (Image via Screenshot)
Donald Trump released a statement on Facebook late Friday night amid an ongoing firestorm of criticism surrounding an audio recording from 2005 of the Republican presidential candidate having a vulgar, behind-the-scenes exchange about kissing, groping and seducing women.
He said that he regrets what he said in the recording and apologized for his crude remarks, adding that campaigning across America to be president has "changed" him for the better.
"I've never said I'm a perfect person nor pretended to be someone that I'm not," Trump began. "I've said and done things I regret and the words released today on this decades-old video are one of them. Anyone who knows me knows these words don't reflect who I am. I said it, I was wrong, and I apologize."
"I've traveled the country talking about changing America, but my travels have also changed me," he added. "I have gotten to know the great people of our country and I've been humbled by the faith they've placed in me."
"I pledge to be a better man tomorrow and will never, ever let you down," said Trump.
The Republican Party's nominee called the scandal "nothing more of a distraction from the important issues [we're] facing today."
He went on to say that "there's a big difference" between words and actions. Trump then referred to Bill Clinton's history of alleged sexual assault of women and reports of Hillary Clinton's dealings with her husband's accusers.
"We will discuss this more in the coming days. See you at the debate on Sunday," he concluded. 
Check out the full statement below.