Donald Trump Jr. Monday night tweeted "[s]orry to all female athletes" who lost to transgender cyclist Rachel McKinnon in the 2019 Masters Track Cycling World Championships in Manchester, England, over the weekend.
He tweeted the remark along with an article by "Townhall" that explains how while the Canadian set a new world best time to qualify for the Women's Sprint World Championship and took home the gold, McKinnon would not have qualified for the men's championship or even finished in the top 10 for that matter.  
This, of course, triggered everyone on the internet, including McKinnon.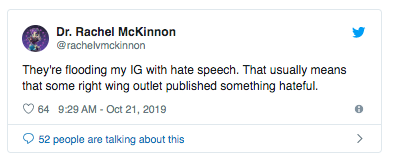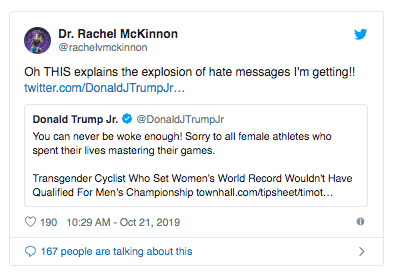 She said his tweet caused an "explosion of hate messages."
McKinnon tweeted on Sunday that she has "yet to meet a real champion who has a problem with trans women."
"Real champions want stronger competition. If you win because bigotry got your competition banned... you're a loser," McKinnon wrote.
Others, however, came to Trump Jr.'s defense, saying that this sets back women's rights and feminism in general.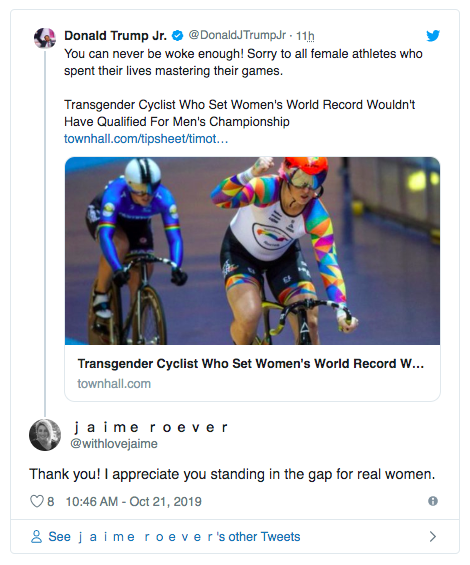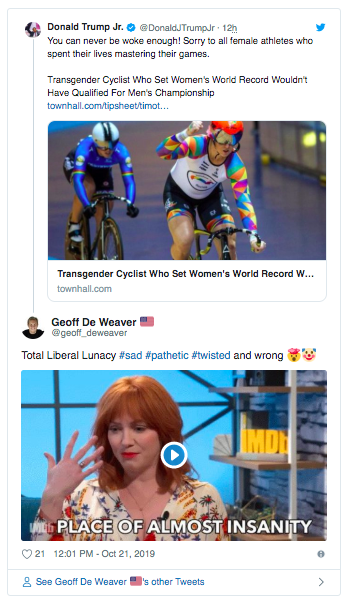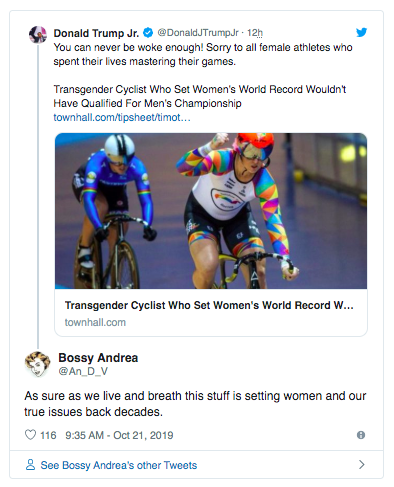 He retweeted the following tweet with the caption, "It's funny because it's true. Sad."