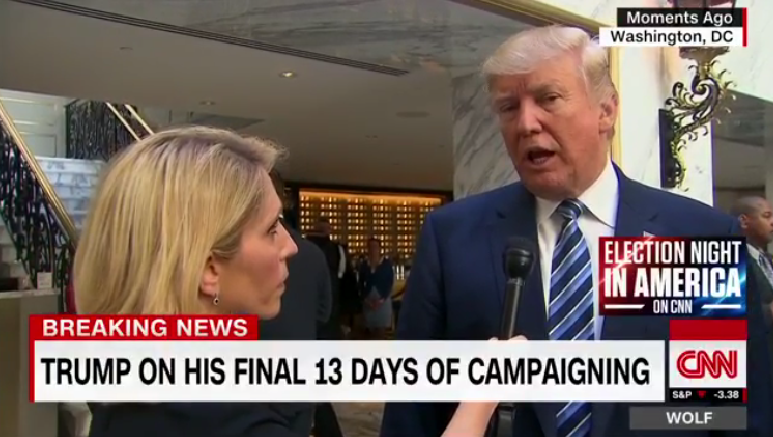 (Image via Screenshot)
With 13 days left until the general election, Donald Trump says he feels confident that he will win the presidency.
In an interview with CNN on Wednesday, the Republican presidential nominee predicted a "tremendous victory" against his Democratic rival Hillary Clinton.
"I believe we're winning," said Trump. "I actually think we're winning."
"We're way ahead in virtually every state, every area," he went on, saying to disregard the polls and look at the turnout instead. "And I think we'll have a great victory."
A new poll in Florida has Trump leading Clinton by two points.  
When asked whether he is willing to spend more money in advertising to boost his campaign and win the battleground state, Trump replied, "I'm prepared to."  
"I will have over $100 million in the campaign and I'm prepared to go much more than that," he said.
Check out a clip from the interview below.