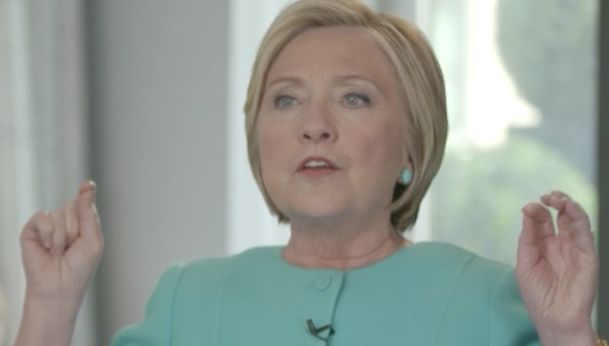 The chairmen of two House committees will be investigating decisions at the Obama Administration's Justice Department during the 2016 probe into Hillary Clinton's use of a private email server while Secretary of State.
House Judiciary Committee Chairman Bob Goodlatte (R- Va.) and House Oversight Reform Committee Chairman Trey Gowdy (R-S.C.) made the announcement in a joint statement today:
"Decisions made by the Department of Justice in 2016 have led to a host of outstanding questions that must be answered. These include, but are not limited to:

• FBI's decision to publicly announce the investigation into Secretary Clinton's handling of classified information but not to publicly announce the investigation into campaign associates of then-candidate Donald Trump;
• FBI's decision to notify Congress by formal letter of the status of the investigation both in October and November of 2016;
• FBI's decision to appropriate full decision making in respect to charging or not charging Secretary Clinton to the FBI rather than the DOJ;
• FBI's timeline in respect to charging decisions.

"The Committees will review these decisions and others to better understand the reasoning behind how certain conclusions were drawn. Congress has a constitutional duty to preserve the integrity of our justice system by ensuring transparency and accountability of actions taken."
Questions have been mounting since it was revealed this summer that then-FBI Director James Comey began drafting his statement exonerating Clinton before the former Secretary of State and her aides were even interviewed.
MRCTV Reader,
The liberal media are terrified of the truth, especially when it leads to uncomfortable questions about their own leftist worldview.
MRCTV is the multimedia division of MRC featuring original content and aggregated videos of the news, people, and events conservatives care about.
MRCTV relies on the support of our loyal readers (and video viewers) to keep providing the news and commentary that matter to the American people, not just stories that prop up the liberal agenda.
Make a donation today. Just $15 a month would make a tremendous impact and enable us to keeping shining the light where the liberal media are afraid to tread.
— The MRCTV Team
DONATE
Connect
Sign up for our MRCTV newsletter to receive the latest news.
Sponsored Links