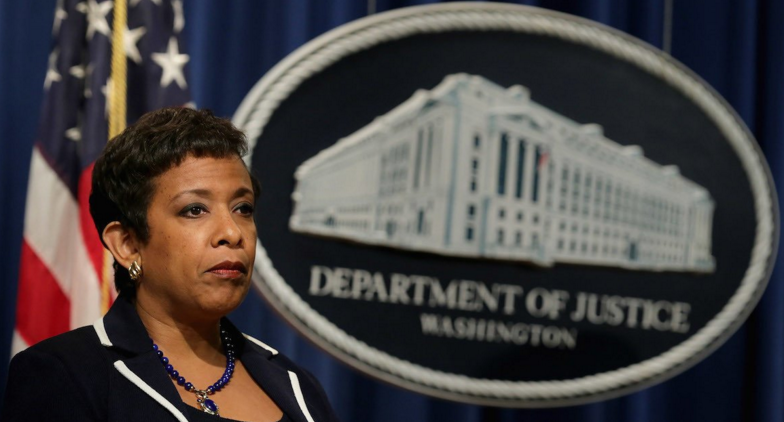 (Image via Twitter)
The Department of Justice (DOJ) announced on Monday a new, mandatory "Implicit Bias Training Program" that aims to eliminate "the unconscious or subtle associations that individuals make between groups of people and stereotypes about those groups."
The program is "based on the latest social science research and best practices in law enforcement," according to the DOJ.   
"Implicit bias can affect interactions and decisions due to race, ethnicity, gender, sexual orientation, religion and socio-economic status, as well as other factors," writes the department in a press release. "Social science has shown that all individuals experience some form of implicit bias but that the effects of those biases can be countered through training."
"Our officers are more effective and our communities are more secure when law enforcement has the tools and training they need to address today's public safety challenges," Attorney General Loretta Lynch said in a statement.  "Today's announcement is an important step in our ongoing efforts to promote fairness, eliminate bias and build the stronger, safer, more just society that all Americans deserve."
In the next few weeks, the more than 23,000 agents employed by the FBI, Drug Enforcement Administration (DEA), Bureau of Alcohol, Tobacco, Firearms and Explosives (ATF), and U.S. Marshals Service (USMS), as well as the approximately 5,800 attorneys working in the 94 U.S. Attorney's Offices, will undergo the new training. 
Details regarding the specific content of the program were not made available to the press.