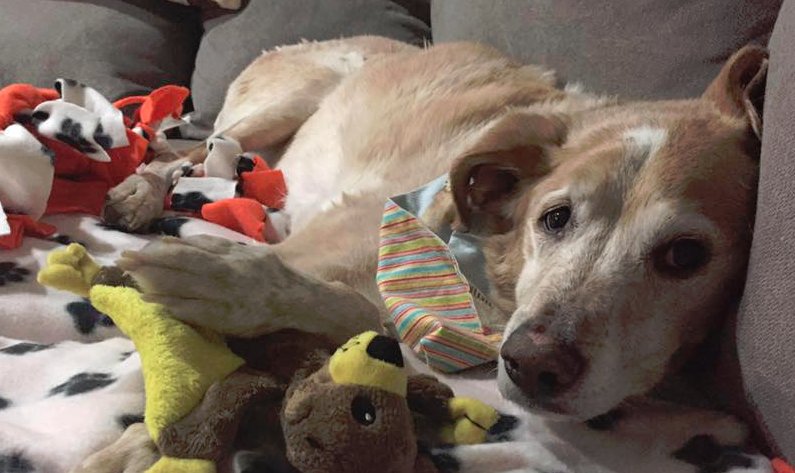 (Screenshot/Facebook)
In a story coming out of Michigan, old dogs can learn new tricks.
Buddy, a 14-year-old Labrador mix, lost his way and became depressed after his owned passed. Loren Cazan, who volunteers at A Rejoyceful Animal Rescue, decided to take Buddy in and get him checked at a veterinarian.
Unfortunately, Buddy was diagnosed with terminal cancer, and it had spread all over his body.
Cazan decided that she was not going to let Buddy leave this world in such a downtrodden state. She proceeded to adopt Buddy and treat him to a "doggy bucket list."
"We're not sure how much longer he has left. But we just want to make sure that, whatever time that is, he has the best life possible," Cazan told WXYZ in Detroit.
Cazan has set up a Facebook page for Buddy to document all of Buddy's new adventures.
So far, Buddy has:
Had a kids meal from McDonald's: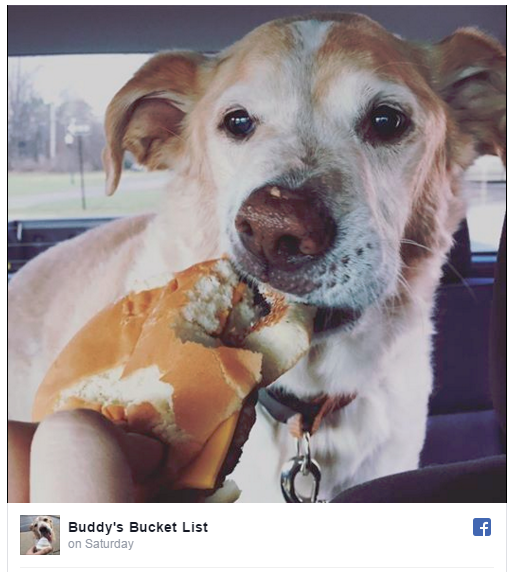 Enjoyed some Dairy Queen ice cream: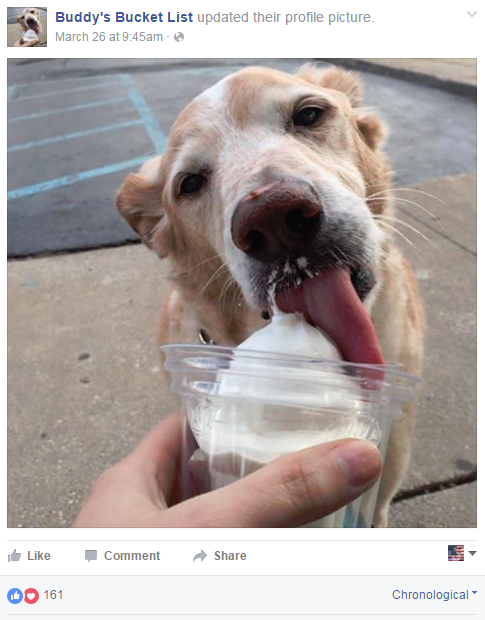 Hung out with pals on Easter Sunday: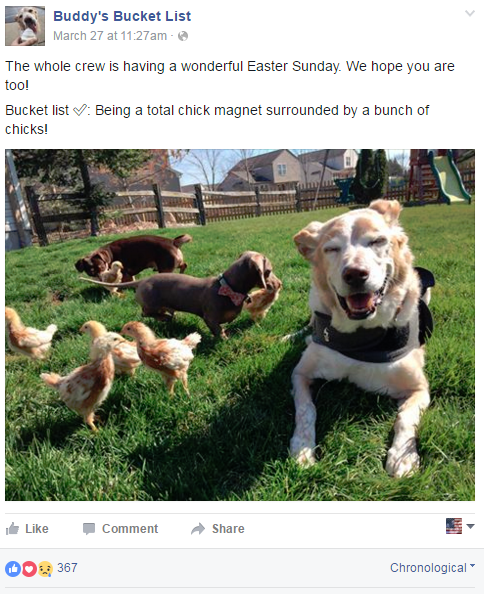 Visited with the Easter Bunny: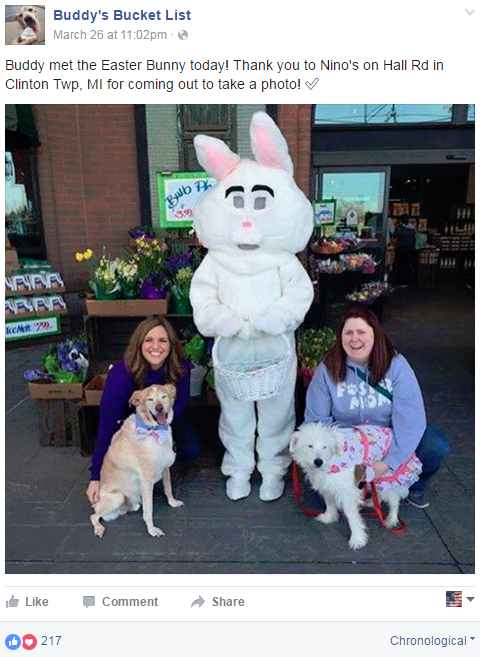 And even picked up some chicks!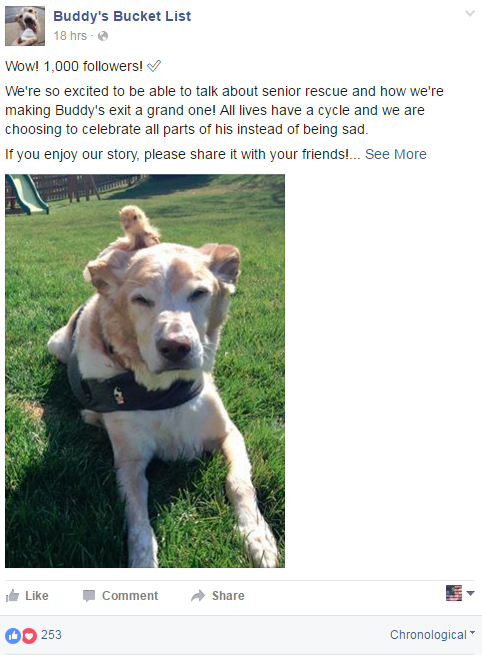 All in all, old dogs need love too, and Cazan should be commended for showing so much love to a dying dog in need of such.
Cazan said, "He's just a completely different dog now, and it's absolutely the most rewarding thing, and worth the heartbreak that I know is coming with him, just to see him happy."
MRCTV Reader,
The liberal media are terrified of the truth, especially when it leads to uncomfortable questions about their own leftist worldview.
MRCTV is the multimedia division of MRC featuring original content and aggregated videos of the news, people, and events conservatives care about.
MRCTV relies on the support of our loyal readers (and video viewers) to keep providing the news and commentary that matter to the American people, not just stories that prop up the liberal agenda.
Make a donation today. Just $15 a month would make a tremendous impact and enable us to keeping shining the light where the liberal media are afraid to tread.
— The MRCTV Team
DONATE
Connect
Sign up for our MRCTV newsletter to receive the latest news.
Sponsored Links