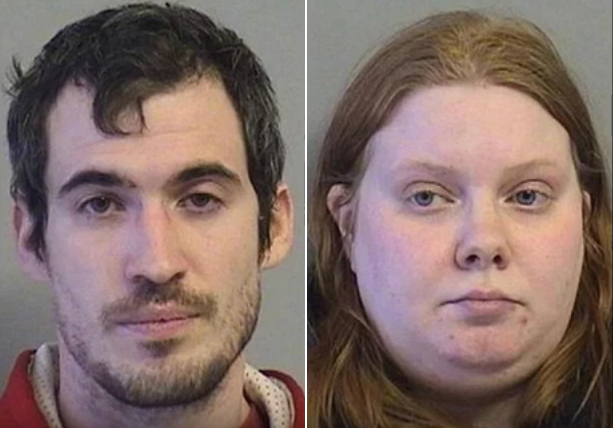 I'm sorry, but some people just don't deserve the miracle of having children. Case in point are two complete wastes of space in Tulsa, Okla.
In a case which nurses, doctors and police said was the worst case of child abuse they have ever seen, Kevin Fowler, 25, and Aislyn Miller, 24, were booked into Tulsa jail on Saturday on two complaints of child abuse, according to the Tulsa World.
This is a warning about the description of what happened to the twin infants who are now undergoing care at the local hospital.
According to the Tulsa World:
The infants were both described as extremely skinny, with bed sores and severe diaper rash.

A maggot reportedly crawled out of one of the baby's wounds, and the other had an infected wound on her finger from a piece of hair getting wrapped around it and never being removed. Nurses also found feces in an infant's ear, the report alleges.
Miller, the "mother," had nothing but excuses as to why the babies were in such terrible shape. She told police that they were "new parents," and she even blamed not being able to afford health insurance as to why the babies were so emaciated.
Sorry, but I'm not buying it. You can be the newest of "new parents," but common sense should conceivably tell a person to feed and bathe a baby. There is absolutely no excuse, even ignorance, for a baby to be crawling with maggots with feces in his ear.
Miller also blamed the fact that the twins were born two weeks premature for their condition.
The Tulsa World also reported that Miller and Fowler were arrested at the hospital and will stay in the Tulsa jail with a $100,000 bond.
Since Miller and Fowler claim that they couldn't afford health insurance, then it's a good sign that they can't afford bail.
At least it's a good thing to know that Christmas came early for the twin infants that they are no longer in the care of such horrible people.