Under the leadership of new Democratic National Committee Chair Tom Perez, the Democrats appear to have found a new message: Republicans don't give a shit about people.
The DNC is selling merchandise on its site that asserts that unlike Republicans, Democrats "give a sh*t about people."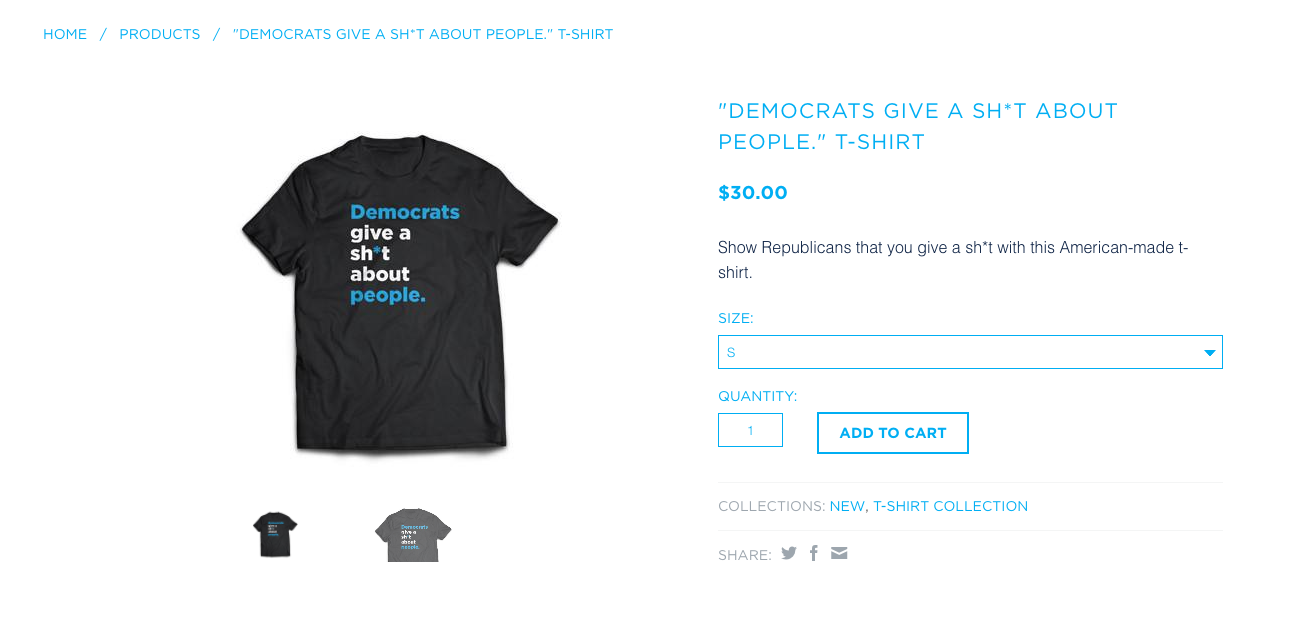 In a speech on Monday, Perez said, "And here's what I don't understand about Donald Trump and the Affordable Care Act. You know what, folks? He wants to brand everything. You know you can go to the store and find Trump Steaks, you know, Trump Steak knives, Trump ties, Trump suits, you know, the Trump Hotel. But he didn't want the Affordable Care Act branded after him. I don't know what to call it. Trumpcare? Ryancare?"
"I'll tell you what I'd call it: I don't care. 'Cause those Republican leaders and President Trump don't give a shit about the people they were trying to hurt," Perez continued.
In March, Perez reportedly broadly said Republicans "don't give a shit about people."
The "Democrats Give a Sh*t About People" t-shirt runs $30. Its summary reads, "Show Republicans that you give a sh*t with this American-made t-shirt."
On Twitter, the Republican National Committee responded to the shirt by using former first lady Michelle Obama's line about going high when people go low: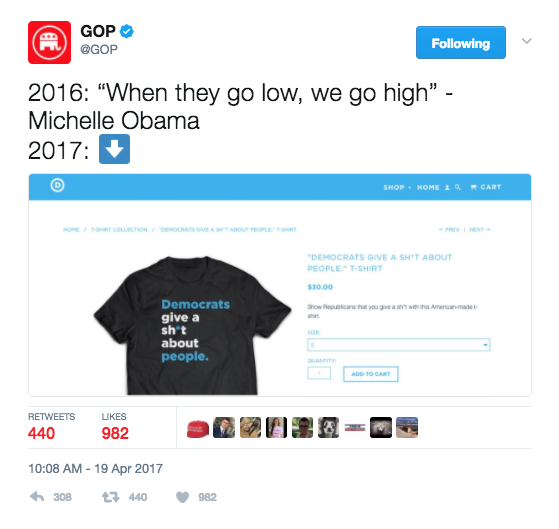 The Democrats replied to the GOP by saying, "Giving a shit about people is going high":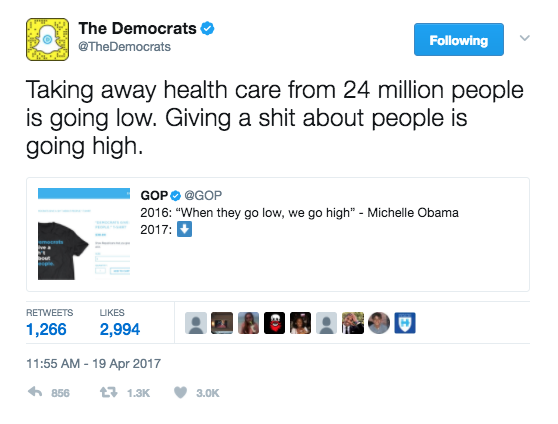 At least the shirt is affordable, unlike Obamacare. Just be wary when there becomes a individual mandate to own one.
Thank you for supporting MRCTV! As a tax-deductible, charitable organization, we rely on the support of our readers to keep us running! Keep MRCTV going with your gift here!