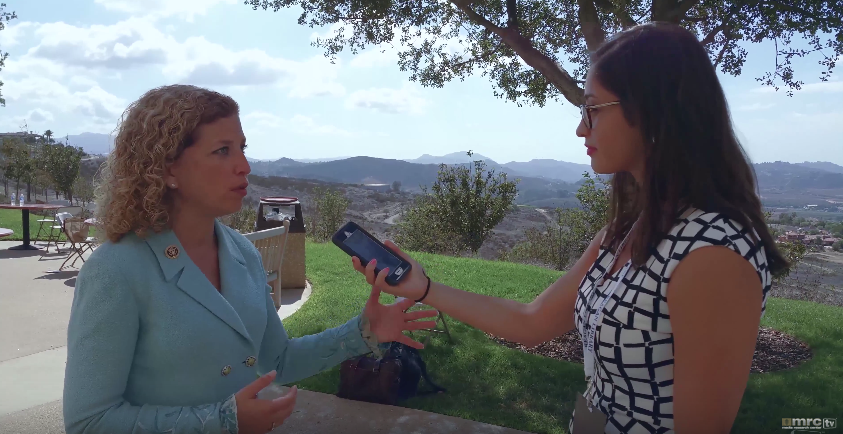 While Republican candidates geared up for the second round of GOP debates in Simi Valley, Calif. on Wednesday, protestors gathered outside of DNC headquarters in Washington, D.C. to demand that the Democratic Party sponsor more debates.
Outside the Reagan Library, visiting Simi Valley for the CNN GOP presidential primary debate, DNC Chairwoman Debbie Wasserman Schultz told MRCTV that she stands by the current schedule:
"We have six debates, and it's a robust debate schedule," she said, "one that will give our candidates an opportunity to showcase for our voters why they think they're the best choice to be president of the United States."
Schultz added that the DNC does not want to "tax" the Democratic presidential candidates "too much" during their respective campaigns.
"We want to make sure that we don't tax them too much in terms of pulling them off the trail and so the feeling was that six debates was just the right amount," she argued.
Democratic candidates Bernie Sanders and Martin O'Malley -- among other notable party members like House Minority Leader Nancy Pelosi -- have voiced their support for the push to add debates, casting further speculation on Ms. Schultz's reluctance to amend the current schedule. 
The Democratic Party has five candidates and six debates total. In contrast, the GOP has 15 candidates and 11 debates total -- 16 candidates prior to former Texas governor Rick Perry's decision to drop out of the race.
To hear Ms. Schultz's remarks, watch the MRCTV video below.