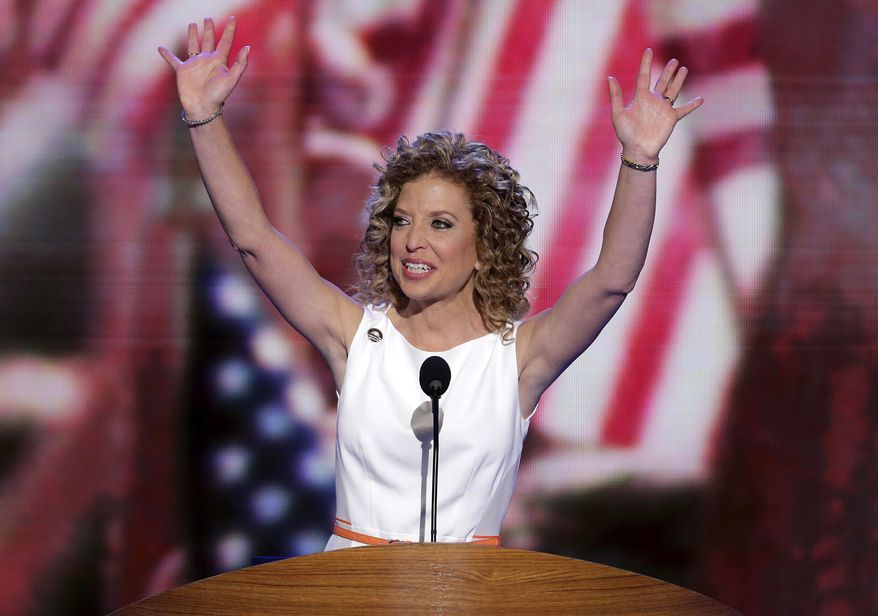 (Photo Credit: J. Scott Applewhite/Associated Press)
Amid the backstage chaos of Democratic debate in Las Vegas Tuesday, MRCTV.org caught up with Rep. Debbie Wasserman Schultz (D-Fla.), chair of the Democratic National Committee, to ask her about the current crop of Democratic candidates -- as well a pretty up-close question on abortion.
While so many abortion questions are painted with the broad brush strokes of statistics, clinic visits and dollar signs, we wanted to narrow the scope down to a more personal level. Wasserman-Schultz didn't.
Here's how the conversation went down:
MRC TV: You have three children, correct?

Wasserman Schultz: I do.

MRC TV: How old are they?

Wasserman Schultz: I have twin 16-year-olds and a 12-year-old.

MRC TV: In your opinion, were they human beings before they were born?

Wasserman Schultz: You know, I believe that every woman has the right to make their own reproductive choices.

MRC TV: But what did you believe about your children?

Wasserman Schultz: That I had the right to make my own reproductive choices, which I was glad to have and which I was proud to have.

MRC TV: So were they human beings? Just yes or no.

Wasserman Schultz: They're human beings today, and I'm glad I had the opportunity to make my own reproductive choices, as – a right that every woman has and should maintain.
So she won't say whether her own kids were human beings, but she can't say they weren't.
I mean, it does stand to reason that if abortion is okay, then the "fetus" in question must not be a human being…right? Otherwise, we're intentionally destroying defenseless…well, human beings. And if it's not a human being, it seems like an abortion supporter like Wasserman-Schultz should be able to say that definitively -- especially before touting her own right to have aborted her own children.
Watch her response below: