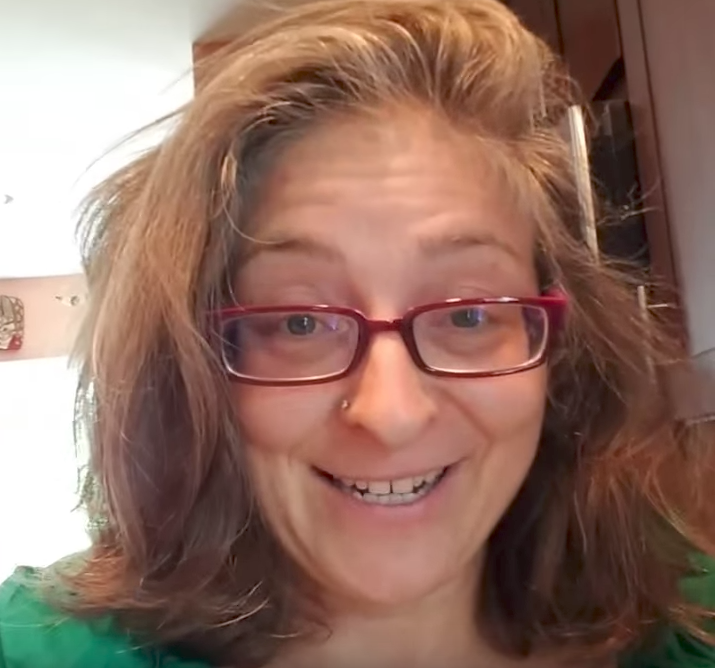 A distinguished professor at Georgetown University runs a blog titled "Shit Men Say" where she publicizes the personal information of people who disagree with her online for the purpose of harassment and intimidation.
C. Christine Fair, a Provost's Distinguished associate professor of security studies at Georgetown's Edmund A. Walsh School of Foreign Service, started the blog "Shit Men Say" in January 2017. According to the description of the blog, Fair shares "snarcastic missives based upon the shit men (and sometimes  women ) say to me via email, voicemail and comments 'deposited' on my various social media" on her page.
In Fair's posts, she reveals messages she received online along with the personal information pertaining to the people who sent her the messages. She posts her victims' social media URLs, photos (including family photos), full names, locations, addresses, work information, phone numbers, and email addresses. For example, here are a few of her posts [and, unlike Fair, we redacted some information to protect her victims]:
MRCTV counted approximately 80 posts on Fair's blog in which she disclosed the personal information of people who sent her messages.
In addition to simply posting personal information, Fair repeatedly shares her victims' personal information by reblogging the posts so they will result in higher Google search results.
Fair's Tumblr blog is connected to her Twitter account, which means when she posts someone's personal information on Tumblr, it is also shared on Twitter.
According to Georgetown's Code of Ethical Conduct from 2015, harassment on the basis of political beliefs, as well as acting in a way that does not show "courtesy, civility, and dignity" violates the code of conduct. While Fair is free to express her political views, as explicitly stated by Georgetown, it must also be in a way that is "mutually respectful" and does not involve "hatred or bias":
An inclusive community committed to equal opportunity, Georgetown does not tolerate unlawful discrimination or harassment on the basis of personal characteristics or beliefs.  In their actions on behalf of the University, faculty and staff should treat others with courtesy, civility and dignity and refrain from abuse of the power or authority conferred by their offices or roles.  While the University values academic freedom and freedom of speech and expression, these rights should be exercised in a way that is mutually respectful and does not involve the expression of hatred or bias towards a particular individual or group.
It is unclear if that section of Georgetown's Code of Ethical Conduct changed between 2015 and 2017.
Georgetown's faculty handbook confirms the school prohibits harassment on the basis of political affiliation:
Harassment is a form of discrimination prohibited by law.  It is the policy of Georgetown University to prohibit harassment on the basis of age, color, disability, family responsibilities, gender identity and expression, genetic information, marital status, national origin and accent, personal appearance, political affiliation, pregnancy, race, religion, sex, sexual orientation, source of income, veteran's status or other factors prohibited by federal and/or District of Columbia law ("Protected Categories").  Sexual harassment is addressed under the University's Policy Statement on Sexual Misconduct.
Additionally, the harassment section of the faculty handbook explicitly states harassment can extend to online communications, including online communication intended to intimidate people:
Harassment may include, but is not limited to: verbal abuse or ridicule, including slurs, epithets, and stereotyping; offensive jokes and comments; threatening, intimidating, or hostile acts, and displaying or distributing offensive materials, writings, graffiti, or pictures. Harassment may include conduct carried out through the internet, email, social media, or other electronic means.
Fair appears to have been awarded her distinguished professor status for her "remarkable achievements" after she created her blog.
Fair recently made headlines when she attacked a former colleague for supporting President Trump.
Thank you for supporting MRCTV! As a tax-deductible, charitable organization, we rely on the support of our readers to keep us running! Keep MRCTV going with your gift here!