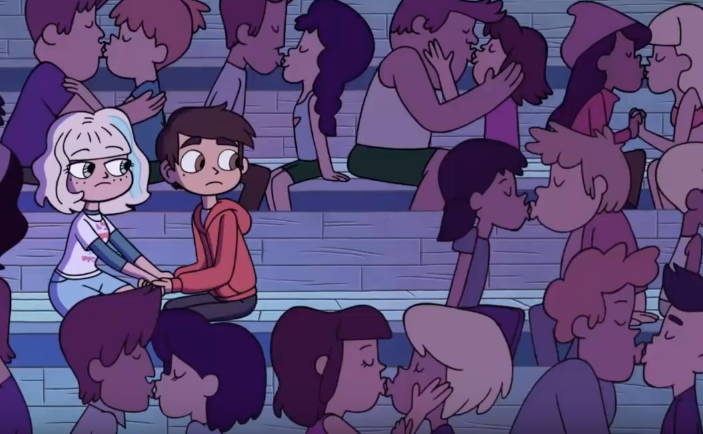 Apparently, Disney thinks that every kiss begins with gay.
An episode of the Disney XD show, "Star vs. the Forces of Evil," came out on Monday…literally.
During a scene in which the cartoon characters, both young and old, engaged in a locking of their lips while attending a boy band concert.
The part of the scene that is garnering attention, however, is the tonsil-hockey going on between multiple same-sex couples. Both a pair of gay males and lesbian females partook in the oh-so-romantic setting.
Heat Street reported:
Though this is the first on-screen same-sex PDA, Disney has periodically included non-heterosexual relationships in its TV shows, including a lesbian couple in Good Luck Charlie and a gay couple in Gravity Falls. 
Leave it to Disney to try and enlighten people's children for them. I mean, if you're not going to teach your young children about homosexuality, don't worry! Disney has no problem indoctrinating them for you.
Here is video of the scene in question: