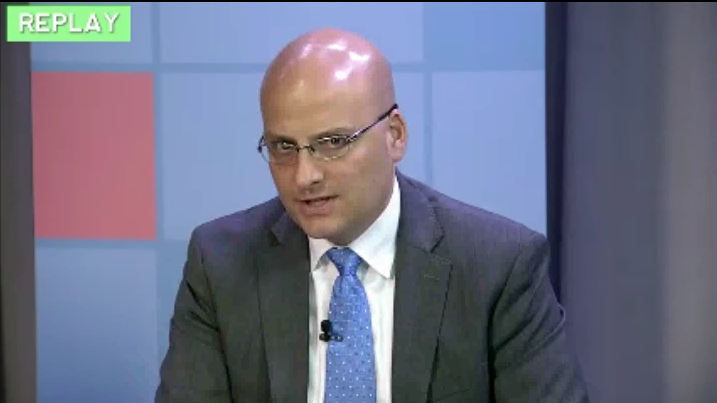 At a State Department sponsored talk about Muslim civil rights in America, a Department of Homeland Security official said the U.S. government should use "every opportunity we get" to express that Islam has nothing to do with terrorism before claiming that Muslims aren't any more vulnerable to terrorist recruitment than other groups.
Asked why there are "fewer expressions of solidarity, fewer Facebook posts, candlelight vigils" for victims of terrorism in Islamic countries, Kareem Shora, the DHS' Section Chief of the Community Engagement Section in the Office for Civil Rights and Civil Liberties, said it's due to the "unfortunate reality" that Muslims are portrayed as more "vulnerable" to terrorist recruitment.
Shora said, "That's an unfortunate reality of the fact that there is still an overall approach of well, these communities are somehow more vulnerable, both to potential recruitment to terrorist activities, including those represented by Daesh. They're also, as a result of that, sort of normalized as victims, and that should not be the case."
As a way to counteract the idea that Muslims are more likely to be terrorists, Shora stated the DHS is working to "promote the notion" that Muslims are not more vulnerable to terrorist recruitment than any other group.
"I think we can do a lot more. We're trying to do our best from a domestic perspective in the United States government, including from the Department of Homeland Security, to try to promote the notion that there are no vulnerable communities, that we are all victims. And in fact, it is correct that Muslims are the majority of Daesh's victims, they're the majority of Al-Qaeda's victims, they're a majority—a great majority—of the terrorist activity that goes on globally."
Shora claimed fellow members of the U.S. government should take "every opportunity we get" to distance Islam from Islamic terrorism because Muslims happen to be "the ones most suffering" from Islamic terrorism.
"It's not because they're Muslims. They represent nothing of Islam. Daesh represents nothing of Islam or a state for that matter, quote unquote. So I think our position, as U.S. government, is to advocate that point every opportunity we get. And from a Homeland Security perspective, in order to build a society that's resilient to all threats, regardless of the nature of that threat, our job is to make sure that these communities don't end up being categorized as being vulnerable, because they are in fact the ones most suffering as a result of those attacks."
MRCTV Reader,
The liberal media are terrified of the truth, especially when it leads to uncomfortable questions about their own leftist worldview.
MRCTV is the multimedia division of MRC featuring original content and aggregated videos of the news, people, and events conservatives care about.
MRCTV relies on the support of our loyal readers (and video viewers) to keep providing the news and commentary that matter to the American people, not just stories that prop up the liberal agenda.
Make a donation today. Just $15 a month would make a tremendous impact and enable us to keeping shining the light where the liberal media are afraid to tread.
— The MRCTV Team
DONATE
Connect
Sign up for our MRCTV newsletter to receive the latest news.
Sponsored Links