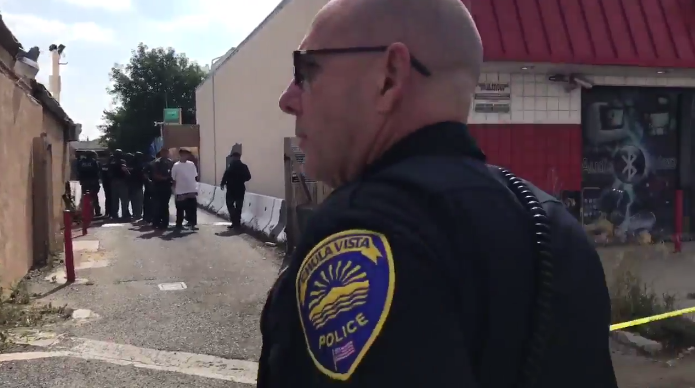 At least one person was injured in a shooting at a marijuana dispensary in San Diego, Calif., Thursday morning.
A SWAT standoff took place at the Chula Vista Marijuana Dispensary on Third Avenue. Broken jars of marijuana and hash oil lay scattered across the parking lot around 11 a.m. local time, NBC 7 San Diego reports.
At least one person was injured and several people have been detained by local law enforcement.
The person injured was taken to Scripps Hospital and is currently undergoing surgery for multiple gunshot wounds, police say. He is expected to survive.
One man told NBC 7, "I love weed," as he was being handcuffed and taken into custody by police.
MRCTV will provide more details as the story develops.
Thank you for supporting MRCTV! As a tax-deductible, charitable organization, we rely on the support of our readers to keep us running! Keep MRCTV going with your gift here!