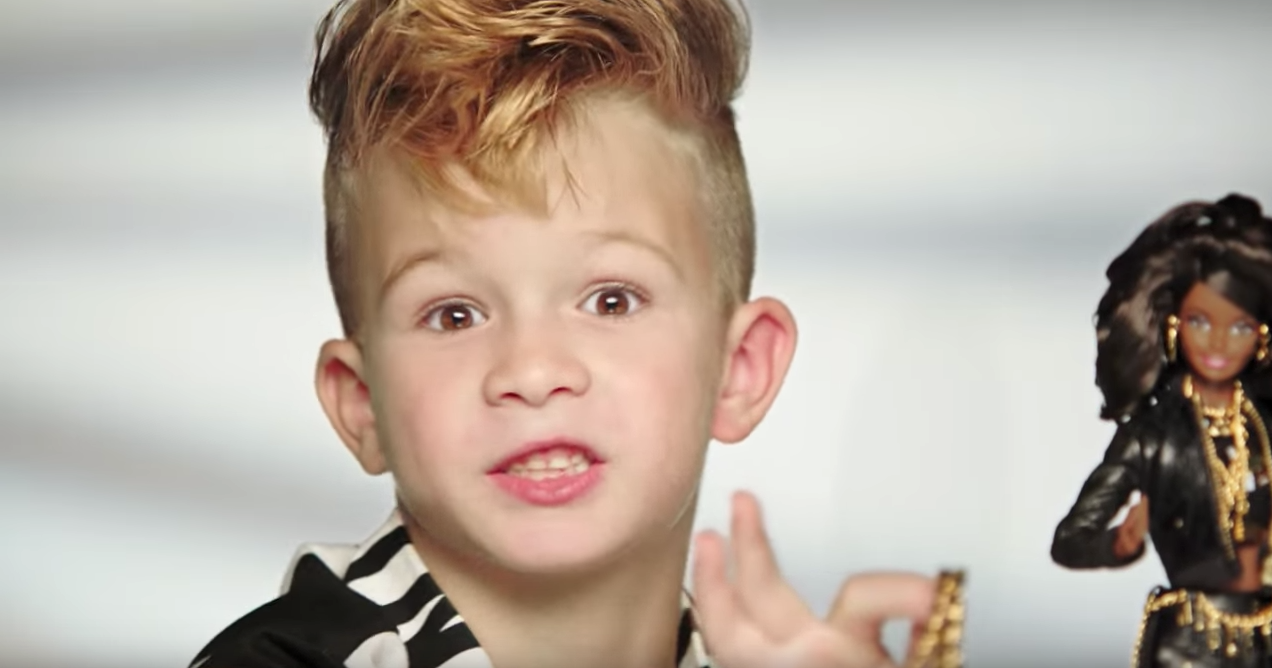 Although the viral YouTube ad promoting the partnership between Mattel's Barbie and the luxury fashion brand Moschino has been praised for "blasting gender stereotypes" and "laugh[ing] in the face of gender norms," the accompanying clothing line isn't as inclusive.
The 30-second Barbie ad, which has been viewed over 2.8 million times since its launch, features a group of children playing with the Moschino Barbie doll. During the video, a young boy sporting a fauxhawk announces the Barbie is "so fierce" as he places a leather handbag on her arm. The boy also puts a cell phone against the doll's head and, for some reason, winks.
The ad has been lauded for challenging gender norms. Individuals have taken to social media—and the headlines—to congratulate both Mattel and Moschino on their brave move.
But despite all the praise about the revolutionary ad challenging our preconceived notions of gender and gender roles and gender norms, Moschino's corresponding full-sized clothing line to promote the Barbie is specifically targetted towards women.
The clothing collection is placed squarely in the "women's" section on the Moschino website.
In fact, the intention of the Moschino advertisement wasn't explicitly to challenge gender at all.
In a statement to BBC, Mattel said, "This video parodies iconic Barbie commercials from the 1980's starring a young [Moschino creative director] Jeremy Scott look alike. The video celebrates how boys and girls alike play with Barbie - it's all about self-expression, fashion, imagination and storytelling."
Scott told BBC, "When I dreamt up the concept for the Moschino Barbie fauxmercial, I felt it was natural to have a little boy representing for all the little boys like myself who played with Barbies growing up. Barbie was more than a toy, she was a muse for me."
The Barbie doll allegedly sold out on the same day as its release.
The entire eight-piece women's clothing collection can be bought for $4,390.