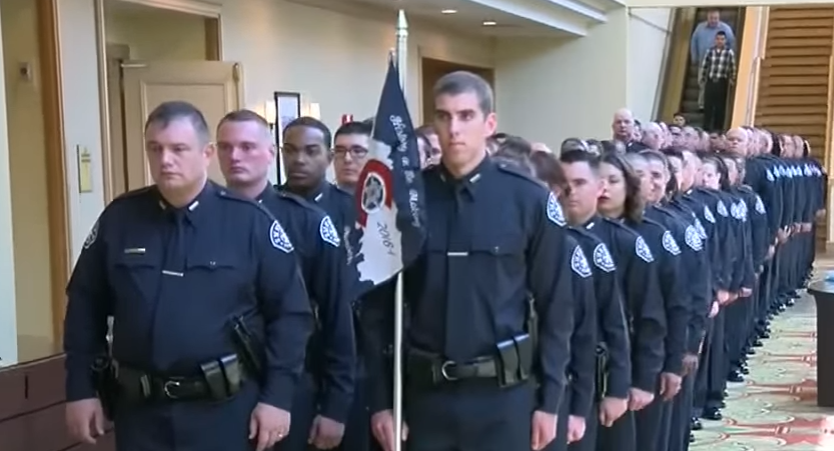 I'm not sure how many people are actually aware of this, but did you know that in Colorado you don't have to be a citizen of the United States to be a deputy sheriff?
That's right. Colorado is one of 10 states that does not require a person to be a U.S. citizen as long as they have a work permit.
And recently, this policy ended up forcing the Denver Sheriff's Department to pay a $10,000 fine and change its hiring practices.
According to the Washington Times:
The Denver Sheriff Department will pay $10,000 and change its hiring practices after the Justice Department found it broke the law by excluding job candidates who were not U.S. citizens, according to the terms of a settlement agreement announced Monday.
"While we didn't commit this violation intentionally, we accept responsibility and are taking steps to clarify policy and amend language in hiring documents," Denver sheriff spokesman Simon Crittle said.
The Times also reported:
Sheriff's officials must now reconsider disqualified candidates without regard to their citizenship, according to the settlement agreement. The department will also re-train staff and revise its policies to adhere to federal law.

Vanita Gupta, head of the Justice Department's Civil Rights Division, said in a statement that eliminating the unlawful citizenship requirement will ensure the sheriff department hires the most qualified applicants.
Although the law allows states to make their own rules regarding the hiring of non-citizens in their law enforcement departments, the Justice Department apparently thinks these restrictions cause problems for minorities.
The October 2016 report on Advancing Diversity in Law Enforcement by the U.S. Department of Justice Equal Employment Opportunity Commission states:
In fact, more than 40 states have statutes, regulations, or administrative rules in place that restrict the ability of law enforcement agencies to employ non-citizens. While Federal law allows law enforcement agencies to impose a citizenship requirement where it is authorized by state or local law, this requirement may prevent a considerable number of racial and ethnic minorities – many of whom have valuable foreign language skills – from being hired by law enforcement agencies.
Whatever the case may be, and no matter how many liberals are offended by the audacity of the Denver Sheriff's Department not including non-citizens in its hiring process, there is a slippery slope with our country's name all over it when you are persecuted for hiring who you so choose, especially when your employees get a gun and a badge.