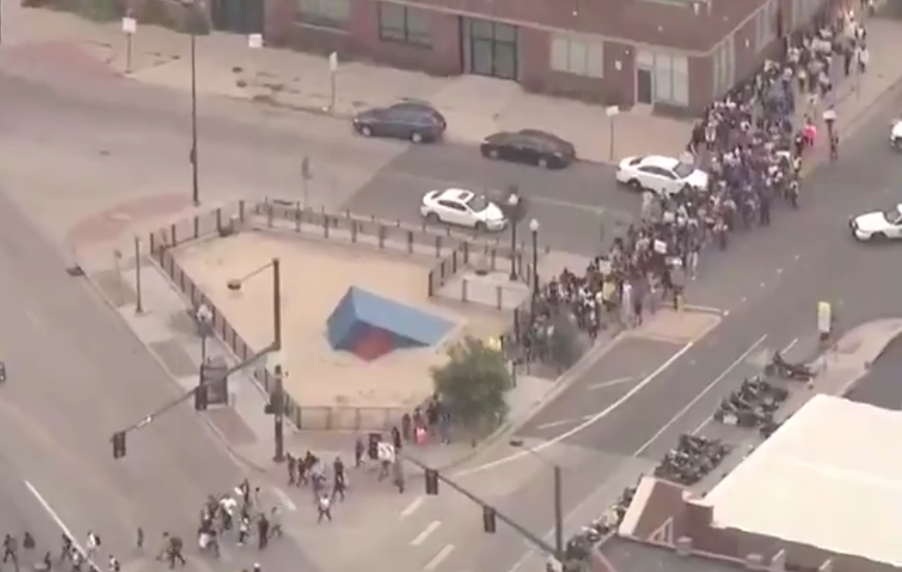 At least two high schools in Denver, Colo., allowed students to collectively walk out of class Tuesday to protest the Trump administration's termination of the Deferred Action for Childhood Arrivals program.
Fox31 Denver reports large groups of students at North High School and West High School walked out of school mid-morning to "protest" in support of DACA, an Obama-era program that unilaterally granted temporary amnesty to hundreds of thousands of illegal aliens brought to the United States as children.
The report notes that students were even provided a police escort as they marched from school to a few local area parks.
According to CBS Denver, as many as 7,000 students left school (though it remains unclear how many were genuinely upset about the DACA program versus those who simply wanted an excuse to skip algebra).
None of the reports I came across included local area parents' opinions on their kids being given the green light to protest during school hours -- or, frankly, an explanation on how high schoolers playing hooky from gym class leads to immigration reform.
Students at Denver schools collectively walk out to protest Trump administration's rescinding of DACA https://t.co/SSQmVPKUUv pic.twitter.com/9SgytI0k8r

— CBS News (@CBSNews) September 5, 2017
On Tuesday, President Trump announced his decision to phase out the troubled DACA program over the next six months, saying that the Executive Branch never had the legal authority to launch the initiative in the first place. In na effort to mitigate fallout from the program's end, the president added that his administration would continue processing those DACA applications already in the pipeline for the next six months, and would honor DACA benefits that have already been granted to approved recipients for up to two years.
Trump then challenged Congress to come up with a permanent legislative solution to address the hundreds of thousands of illegal aliens who were brought to the United States as children.