On Wednesday, Dan Helmer, a Democratic congressional candidate for Virginia's 10th District, released a new campaign ad. calling Donald Trump the "greatest threat to our democracy" since 9/11 mastermind Osama bin Laden.
"After 9/11, the greatest threat to our democracy lived in a cave. Today, he lives in the White House," Helmer said in the ad.
Many viewers took to Twitter sharing mixed reactions to the advertisement.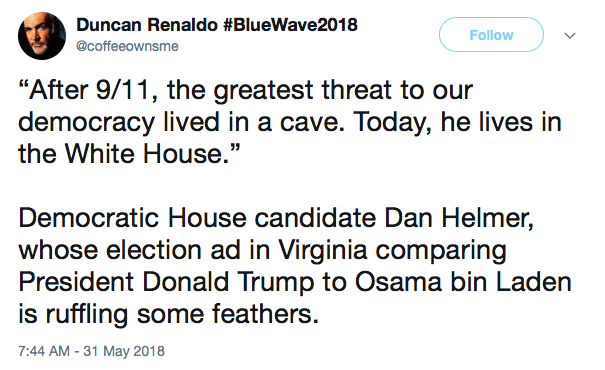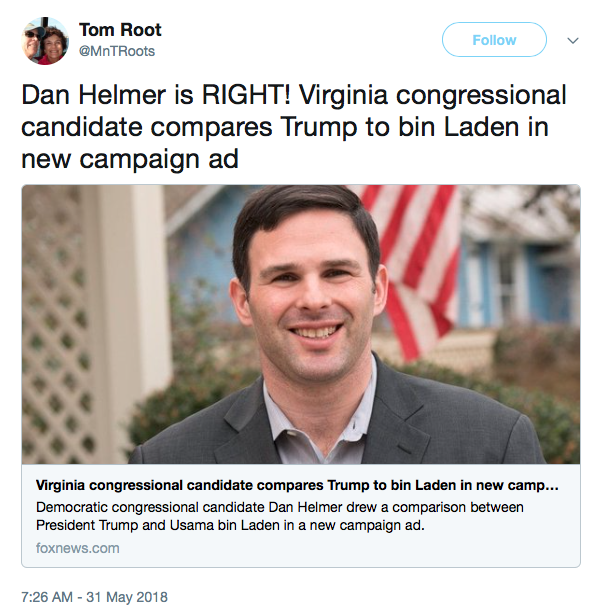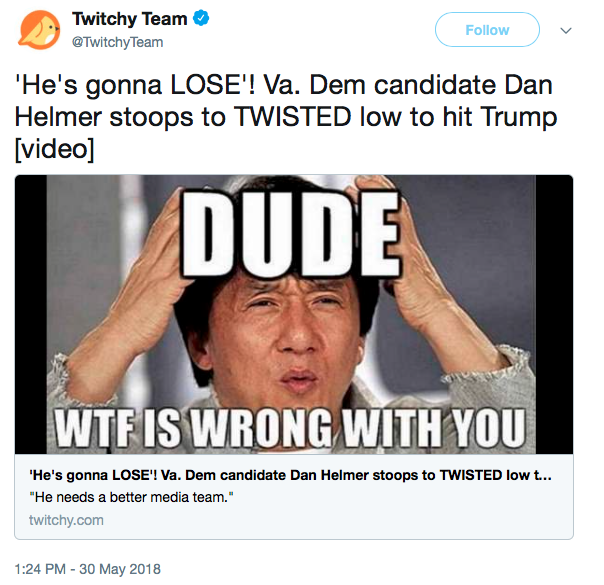 Helmer is a Veteran running on a platform largely comprised of gun control reform, universal Medicare. You can check out his ad out by clicking here if you actually desire to see it for yourself.
MRCTV Reader,
The liberal media are terrified of the truth, especially when it leads to uncomfortable questions about their own leftist worldview.
MRCTV is the multimedia division of MRC featuring original content and aggregated videos of the news, people, and events conservatives care about.
MRCTV relies on the support of our loyal readers (and video viewers) to keep providing the news and commentary that matter to the American people, not just stories that prop up the liberal agenda.
Make a donation today. Just $15 a month would make a tremendous impact and enable us to keeping shining the light where the liberal media are afraid to tread.
— The MRCTV Team
DONATE
Connect
Sign up for our MRCTV newsletter to receive the latest news.
Sponsored Links