In the wake of a truly bizarre picture of Joe Biden rubbing the shoulders of the wife of newly minted Secretary of Defense Ashton Carter, one Washington DC radio station decided to take a cue from the Vice President and offer free back rubs to passersby on Wednesday morning.
The Sarah, Ty and Mel morning show on DC's 107.3 radio station set their resident funny man, Samy K, up in a booth in front of a local Washington D.C.. Metro station , offering free back rubs to anyone who was feeling a little tense.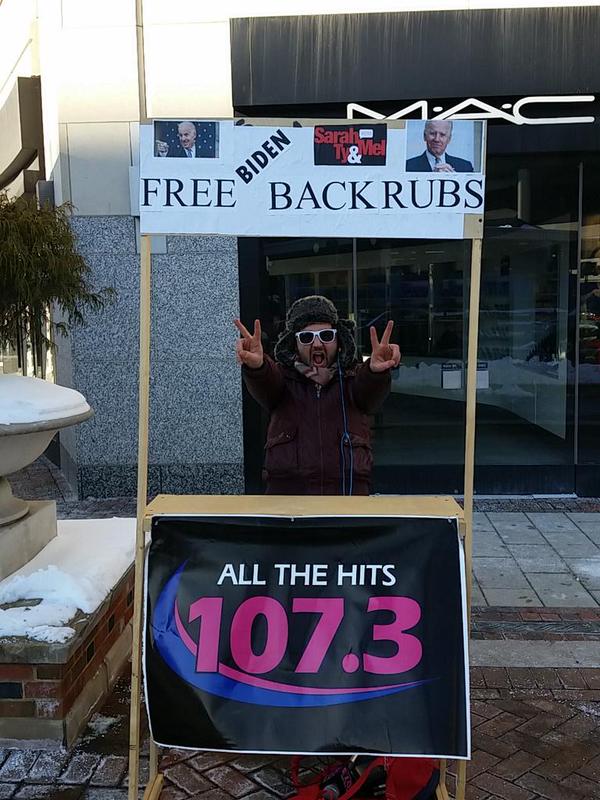 It is unclear if anyone stopped to receive a complementary back rub from a complete stranger in the below freezing temperatures, but Samy was really selling his product as he offered his free product to passersby.
A short video featuring Samy's antics can was featured on the show's Instagram account.