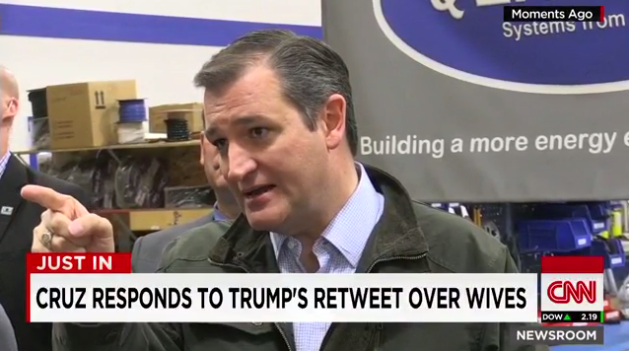 (Image via Screenshot) 
Texas Sen. Ted Cruz ripped Republican presidential rival Donald Trump on Thursday over tweets Trump wrote about Cruz's wife.
"I don't get angry often," said Cruz, "but you mess with my wife, you mess with my kids, that'll do it every time."
"Donald you're a sniveling coward," he fired. "Leave Heidi the hell alone."
When asked whether he will support Trump if he gets the GOP presidential nomination, Cruz replied, "I'm gonna beat him for the nomination."
"Donald Trump will not be the nominee," he insisted.
Listen to his fiery remarks in the video clip below.