So, who wants to hear about and see what could be the creepiest friggin' thing you're going to see all year? I'm talking burned-into-your-cerebral-cortex levels of creepy. You ready?
I present — former president Bill Clinton in a blue dress: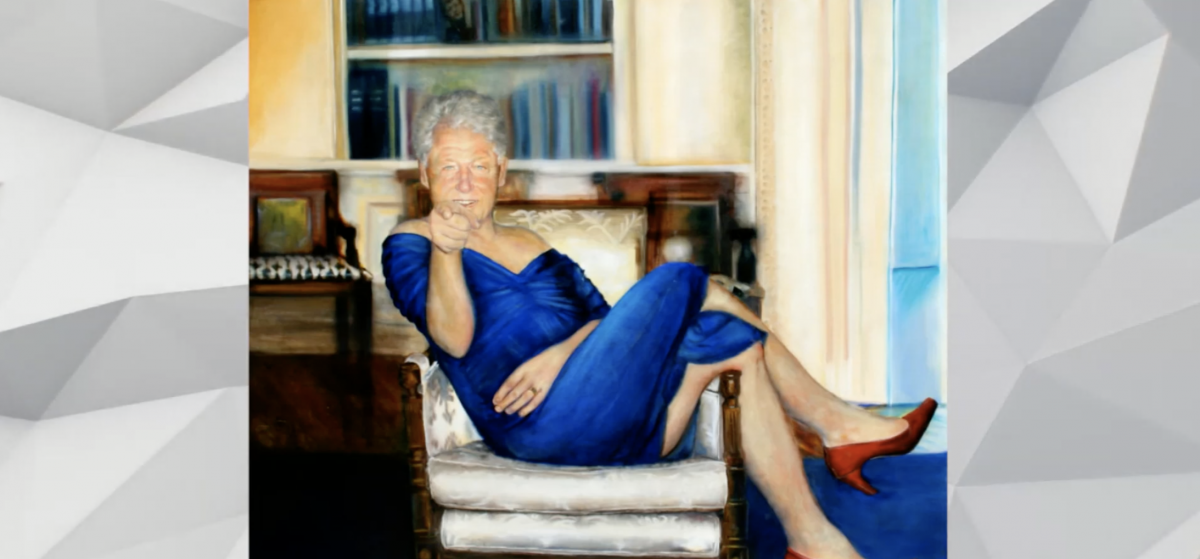 (Image: Screenshot/YouTube)
File that one under "things I never needed to see."
Apparently, the painting was found hanging in the even creepier mansion of Jeffrey Epstein, according to the Daily Mail.
The Daily Mail reported:
The original painting is called 'Parsing Bill' and is by Australian-American artist Petrina Ryan-Kleid, although it is unclear if Epstein had bought the canvas or had a print mounted. Ryan-Kleid exhibited for her degree show when she graduated with an MFA in 2012 from the New York Academy of Art.

The painting was secretly snapped inside the pedophile's lavish $56 million home in October 2012, four years after Epstein completed his sweetheart deal for prostitution of a minor and seven years before he was accused of running a sex trafficking ring of underage girls. 
Now the question remains, who wore it better? Clinton or Lewinsky?
H/T: New York Post