CoverGirl's prized cover boy is under fire after tweeting that he's afraid to go to Africa for fear of contracting Ebola.
Teen makeup artist James Charles became the darling of the internet and the press after CoverGirl announced their gender-stereotype-busting "first male CoverGirl" in October. Now Charles is under fire for his alleged "anti-blackness."
On Thursday, Affinity Magazine reported Charles tweeted that he was afraid of getting Ebola from traveling to Africa:
(Image source: Twitter)
While it's possible that Charles was just ignorant of Ebola and its presence across Africa, Affinity Magazine argues Charles' comments were particularly egregious because "many white people still see Africa as a wide grassland filled with animals and naked people."
Before deleting his original tweet, Charles reportedly tweeted that he would just "block and move on" from negative comments towards him. He also accused someone of putting words in his mouth after they asked, "Sorry that people didn't find it funny that the only thing people associate with africa is a deadly disease?"
Charles then issued an array of different apologies, even mentioning his privilege as a "white cis male":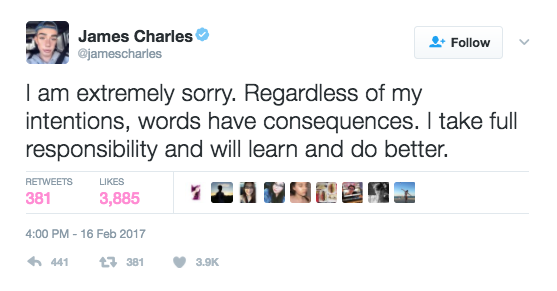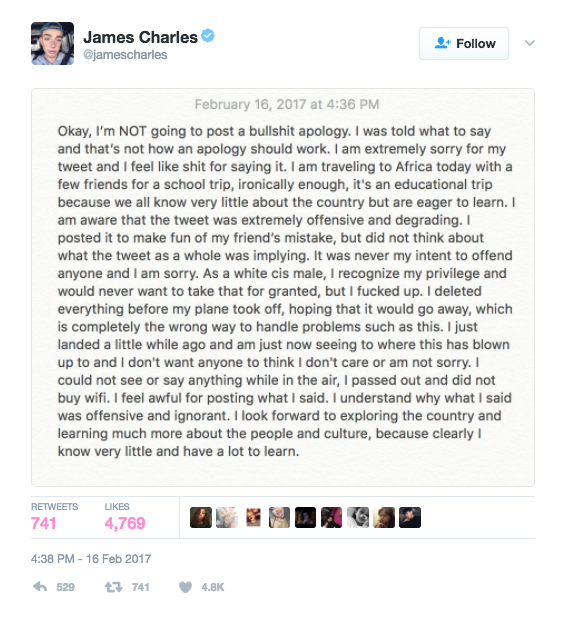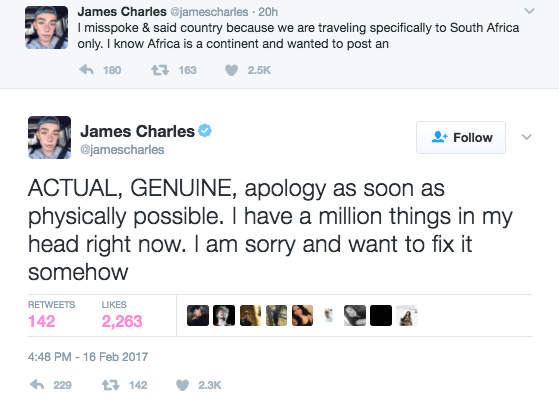 While speaking to Affinity Magazine about the incident, Charles said the point of his tweet was a joke about a friend confusing Ebola and E.Coli.
When asked if he believed his comment was racist, Charles said, "Yes, what I said implied that I was going to contract Ebola when going to South Africa. That stereotyping is offensive and not okay."
Charles was asked if he realizes his "privilege as a white man" because "[b]efore you're gay, you're white" and he responded, "Yes, absolutely." He also agreed there exists "anti-blackness in the LGBTQ+ community."
Instead of firing Charles for his controversial comments, CoverGirl tweeted that his tweets do not represent their company and they "appreciate he has issued an apology":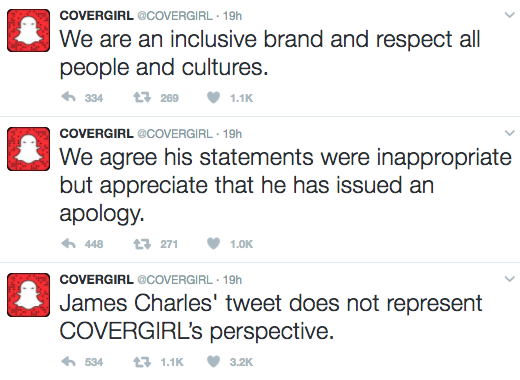 Thank you for supporting MRCTV! As a tax-deductible, charitable organization, we rely on the support of our readers to keep us running! Keep MRCTV going with your gift here!