CoverGirl, the makeup brand that is known for introducing young girls to the world of makeup with their celebrity partnerships, just announced its first male CoverGirl.
James Charles, a 17-year-old aspiring makeup artist, recently went viral when he tweeted his yearbook photo: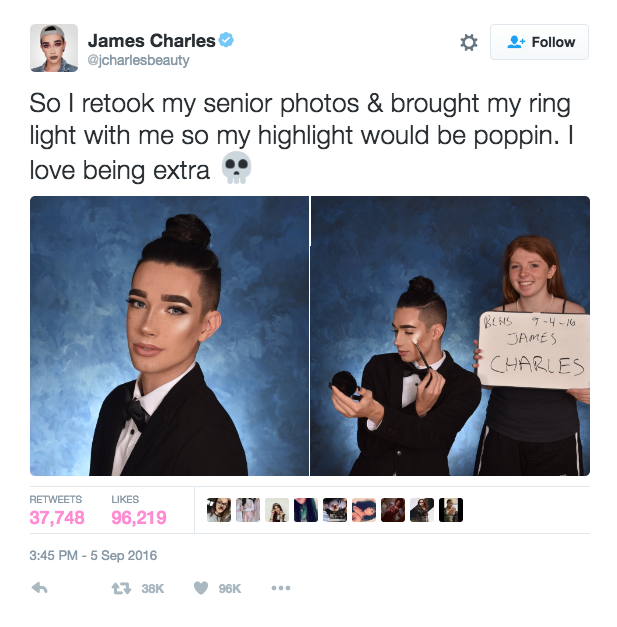 Capitalizing off his popularity, CoverGirl publicized their partnership with Charles on Tuesday. In a post on Instagram, CoverGirl wrote, "Meet @JCharlesBeauty: makeup artist, boundary breaker, and the newest COVERGIRL! Spread the word by regramming using #COVERGIRLJames."
Charles also posted a video about how he's the first male CoverGirl on his Instagram page:
On his Twitter, Charles posted a photo alongside fellow CoverGirl Katy Perry: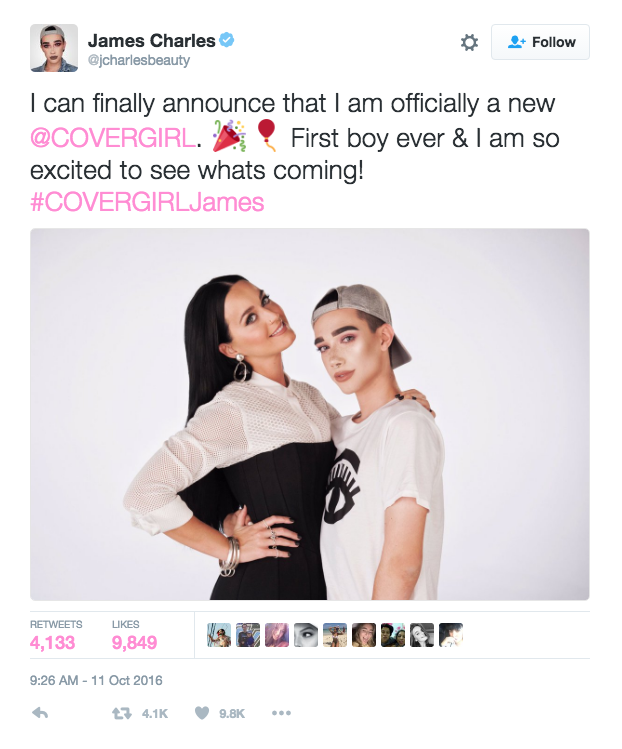 Charles told BuzzFeed, "I really hope that as the first male CoverGirl that I am able to inspire others and give other people confidence to try out makeup! Hey, if a random 17-year-old guy can do it, you DEFINITELY can too!"
James also spoke to BuzzFeed about "breaking" traditional gender roles.
He said, "Breaking gender norms just comes instantly as soon as a boy is comfortable and confident enough to put on makeup. I think it's so important to love who you are and be comfortable in your own skin."
James has a large following on Instagram, with over 439,000 followers subscribing to his photos. He also has over 71,000 followers on YouTube, where he posts makeup tutorials.