Brush and Nib studios in Phoenix, Ariz. may be fined for refusing to use their creative talents to celebrate same sex marriages.
Joanna Duka and Breanna Kosi specialize in designing custom announcements for a variety of events, including weddings, graduations and births.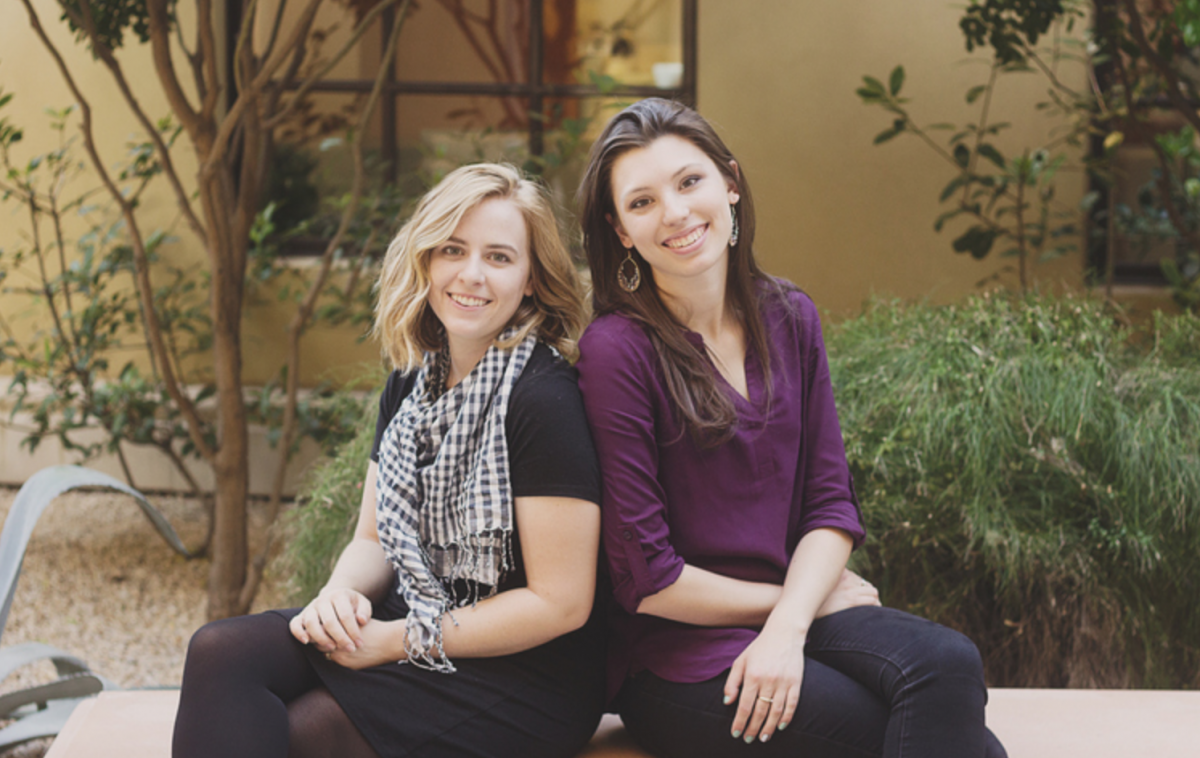 (Joanna Duka and Breanna Kosi, ADF Photo)
Late last month, an Arizona lower court upheld a Phoenix ordinance, which states if they create custom artwork for a wedding between one man and one woman, the two Christians must also create custom artwork for a same-sex wedding. The ordinance also forbids them from communicating their religious beliefs about marriage and how it impacts their artwork, on their website.
The city laws would impose a $2,500 fine and possible imprisonment for refusing to endorse same-sex marriage.
Lawyers from the Alliance Defending Freedom are representing the two businesswomen and plan to appeal the ruling.
"No creative professional should be threatened with jail time for expressing a point of view that the government doesn't favor," said ADF Senior Counsel Jonathan Scruggs. "Breanna and Joanna are happy to create custom art for all people; they simply object to being forced to pour their heart, imagination, and talent into creating messages that violate their consciences. Phoenix must allow them and any other artists to make their own decisions about which messages they will promote. That's why we intend to appeal this decision."
In ADF's challenge to the city code, attorneys argue that the ordinance violates the Arizona Constitution and Arizona's Free Exercise of Religion Act.
"Phoenix officials have construed the ordinance to force artists, like Duka and Koski, to create objectionable art, even though they decide what art they can create based on the art's message, not the requester's personal characteristics," ADF says.
Thank you for supporting MRCTV! As a tax-deductible, charitable organization, we rely on the support of our readers to keep us running! Keep MRCTV going with your gift here!
MRCTV Reader,
The liberal media are terrified of the truth, especially when it leads to uncomfortable questions about their own leftist worldview.
MRCTV is the multimedia division of MRC featuring original content and aggregated videos of the news, people, and events conservatives care about.
MRCTV relies on the support of our loyal readers (and video viewers) to keep providing the news and commentary that matter to the American people, not just stories that prop up the liberal agenda.
Make a donation today. Just $15 a month would make a tremendous impact and enable us to keeping shining the light where the liberal media are afraid to tread.
— The MRCTV Team
DONATE
Connect
Sign up for our MRCTV newsletter to receive the latest news.
Sponsored Links