When you're a politician whose stances on the issues don't really measure up, what's the answer for you? Identity politics. Identity politics is a practice that politicians, and the people who support them, use when their stances or arguments are either flawed or non-existent.
Women's March organizer and activist Linda Sarsour took to Twitter on Tuesday to let everyone know who was to blame for Stacey Abrams' surprise loss in the 2018 Georgia governor's race — white women.
Here's Sarsour's tweet: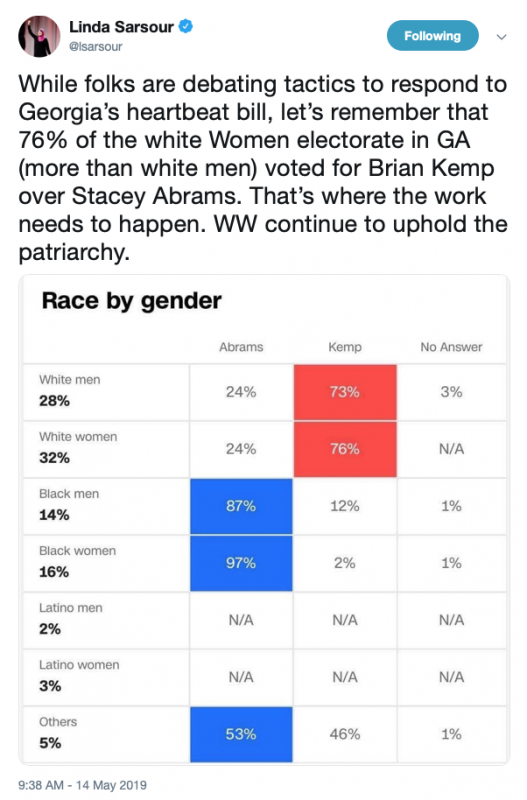 While Sarsour's race representation percentages for the Georgia electorate are slightly off from the numbers posted by the Washington Post, it's worth noting that, by her own logic, if white women's support for Kemp switched to Abrams, I doubt Sarsour would've had the guts to post this same message of said white women" upholding any "patriarchy."
This is what happens when activists make their living off of constantly portraying the victim in any situation where they didn't get their way. Identity politics becomes their go-to strategy for keeping their ideologies afloat.
Maybe people should vote for the best person for the job, regardless of race, gender, ethnicity or religion? Just a thought.