In the wake of the mass shooting that left at least 58 dead and more than 500 wounded during a country music concert in Las Vegas Sunday night, many country music stars took to Twitter to send their prayers, condolences, and support to the victims of the tragedy.
Jason Aldean, who was on stage at the time of the shooting, responded to the tragedy on Instagram, posting: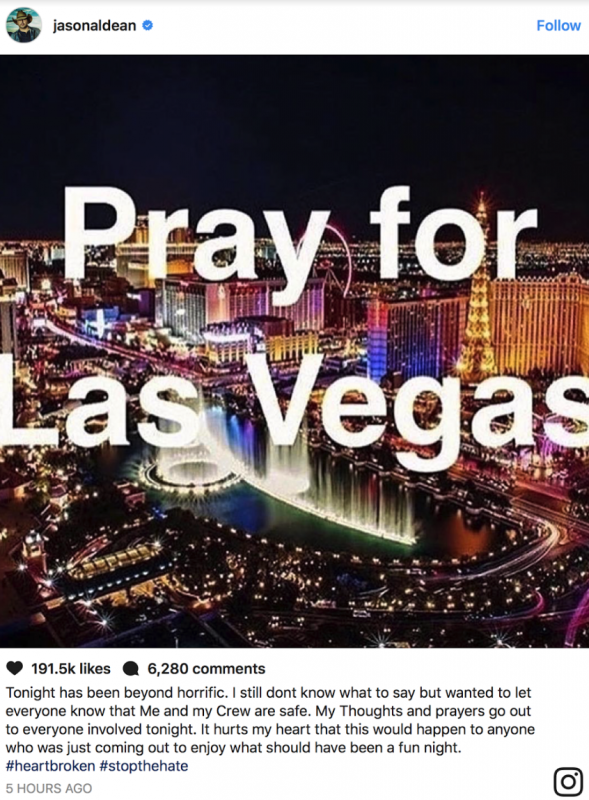 Other stars jumped online to send a message of solidarity including, but not limited to, the likes of Darius Rucker and Carrie Underwood.
Sunday's massacre marks the deadliest mass shooting in modern U.S. history, surpassing the Orlando Pulse Nightclub Shooting that occurred in June of 2016.  
If the tweets featured in this article do anything, they show that some issues don't need to be politicized and that we can find a way to come together. 
Thank you for supporting MRCTV! As a tax-deductible, charitable organization, we rely on the support of our readers to keep us running! Keep MRCTV going with your gift here!