In a story published Tuesday concerning the supposed Antifa tweet calling gay liberal podcaster Dave Rubin an "anti-LGBT fascist," it was brought to my attention that the Antifa Twitter account in question is a parody account.
Here's the supposed Antifa tweet: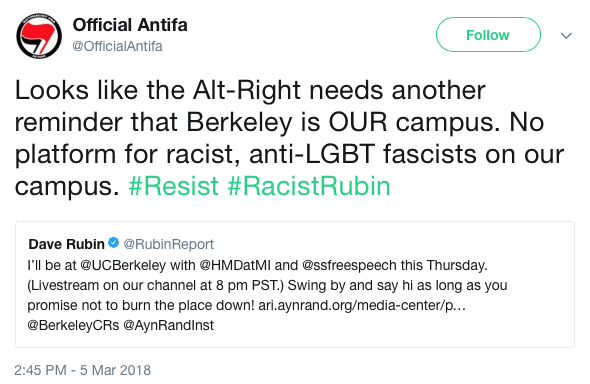 Yours truly did all of you a disservice by not following what this specific Antifa Twitter page was all about. It has been brought to my attention that there are many fake Antifa accounts.
Here's the pinned tweet from this particular Antifa page showing that it's known to be a parody: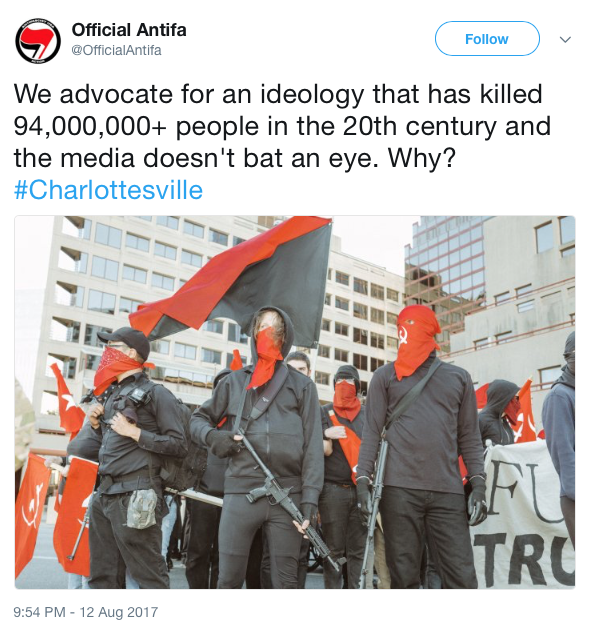 After Rubin retweeted the tweet near the top of this article, I neglected to dig deeper into the validity of the supposed Antifa Twitter account.
Here's Rubin's retweet: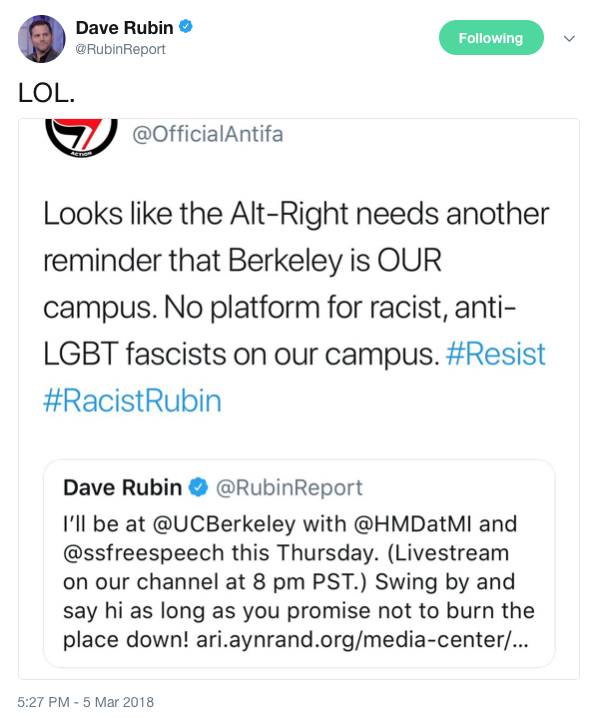 Luckily, MRCTV quickly caught the mistake and removed the story before it was widely disseminated, with under 250 people viewing the article before it was removed.
I make no excuses for myself inaccurately reporting on this subject. I apologize for any inconvenience or offense the original article caused and will work diligently to more accurately vet social media sources.