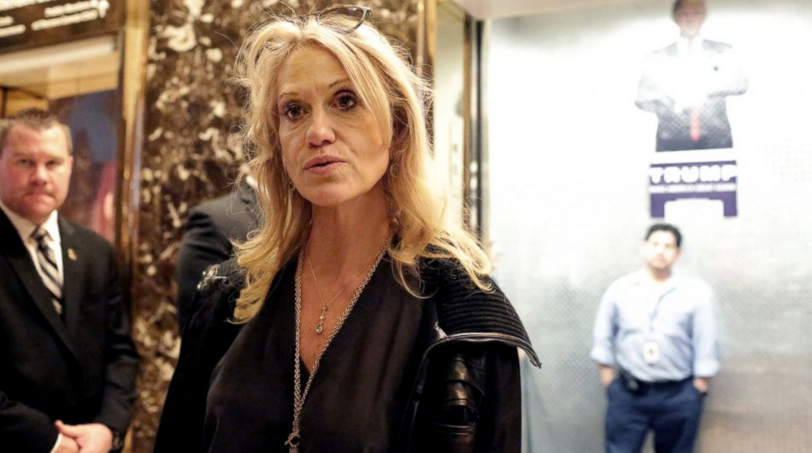 (Image via Twitter)
Senior adviser Kellyanne Conway said in an interview on MSNBC Tuesday morning that Donald Trump does not plan to pursue any criminal charges against Hillary Clinton over her use of a private email server or her connection to alleged "pay-to-play" arrangements for Clinton Foundation donors. 
"I think when the president-elect ... tells you before he's even inaugurated he doesn't wish to pursue these charges, it sends a very strong message, tone and content, to the members [of Congress]," said Conway, referring to Trump's post-election CBS "60 Minutes" interview where he called the Clintons "good people" whom he doesn't "want to hurt."
Conway added that Clinton still has to address how most Americans find her dishonest or untrustworthy.  
"And I think Hillary Clinton still has to face the fact that a majority of Americans don't find her to be honest or trustworthy, but if Donald Trump can help her heal, then perhaps that's a good thing," she said.
Trump repeatedly said during his campaign that Clinton should be investigated by a special prosecutor, going so far as to pledge to his supporters that, if elected president, he would get his attorney general to appoint one.
Conway said that Trump is moving away from the language of his campaign as he prepares for the Oval Office. 
"I think he's thinking of many different things as he prepares to become the President of the United States, and things that sound like the campaign aren't among them," she said.
Check out the full interview below.