Clorox is having a tough time removing the stain of their commercial support of anti-Christian bigotry, and it's showing up on their Facebook page.
The Media Research Center has called on the public to contact Clorox and other advertisers that support ABC's The View, and let them know their displeasure, following the network's failure to apologize for appalling anti-Christian remarks made by the hosts.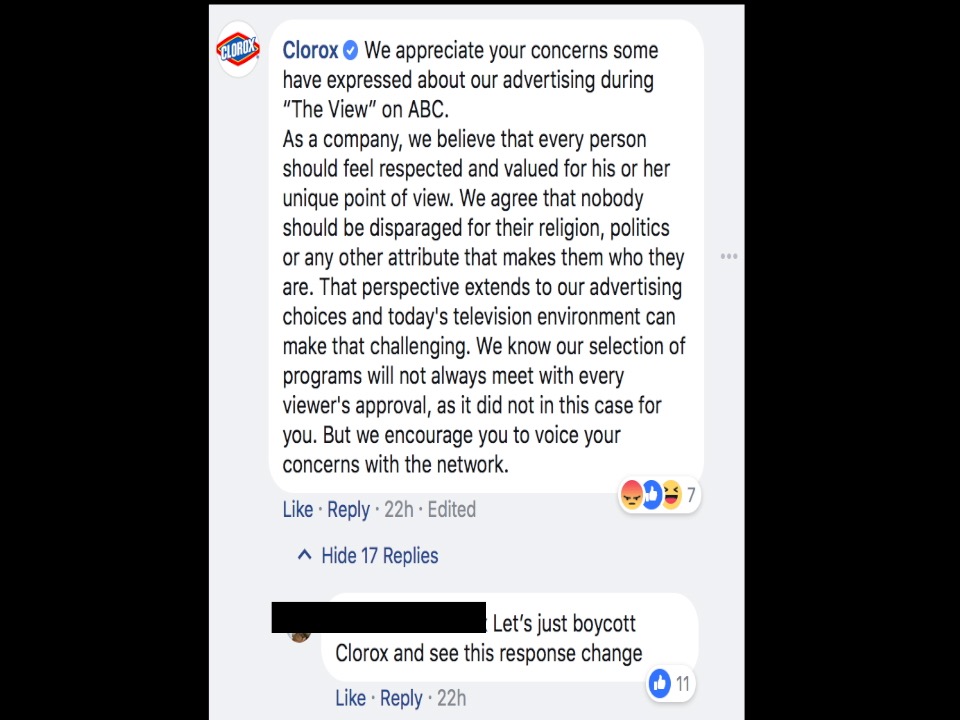 While the phone numbers for Clorox and the other advertisers are being made available at stopattackingchrisitians.com, some supporters found Clorox on Facebook.
"Your sponsorship of such hateful and biased programming is shameful," "We're done with Clorox," "No more Clorox for me," are among the comments posted.
Clorox responds, "We appreciate your concerns some have expressed about our advertising during 'The View' on ABC. "
"As a company, we believe that every person should feel respected and valued for his or her unique point of view. We agree that nobody should be disparaged for their religion, politics or any other attribute that makes them who they are. That perspective extends to our advertising choices and today's television environment can make that challenging. We know our selection of programs will not always meet with every viewer's approval, as it did not in this case for you. But we encourage you to voice your concerns with the network."
Among the many responses, "Let's just boycott Clorox and see this response change."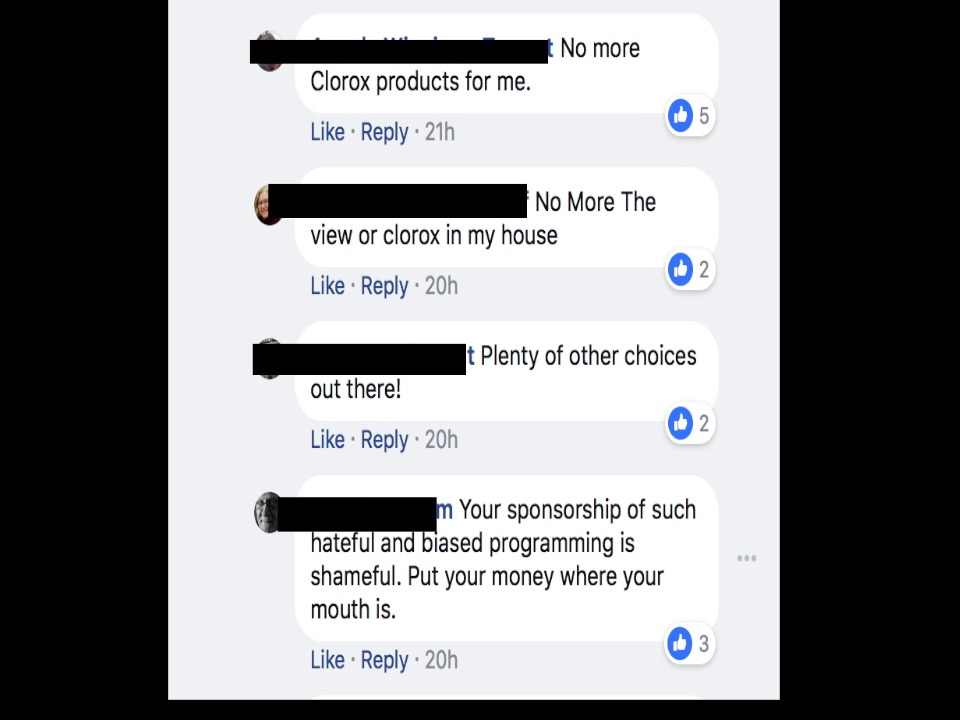 Stopattackingchristians.com also lists the phone numbers for Gerber and Oreo, two companies also coming under criticism on social media for spending their ad dollars on The View.