Rep. Brian Mast (R-Fla.) recently sent the NFL a message with a facebook post saying, "The NFL doles out penalties for celebrating a touchdown, but won't require respect for our flag?"
The U.S. Army veteran told Fox News on Wednesday why he believes that any player who has taken a knee to protest this country during the anthem should already be gone.


"I took a photo with my son. I try teach all of my children when you are doing the national anthem or the pledge you put your hand over your heart. They like to do what their dad does. I always render a salute. So sometimes they do that as well," Mast told Fox.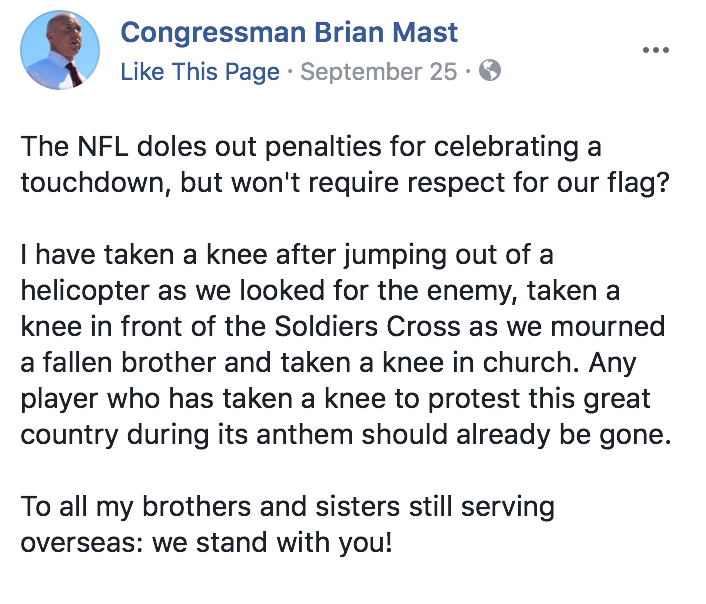 "We try to instill that kind of patriotism into them. I think that's one of the biggest things that was stolen from all of us as Americans as the NFL and these players go out there and they take a knee. They are stealing this moment of historic unity, of patriotism, of celebration where you give your buddy a high five and did you go out and there have a great day. They have taken that from us.
That last moment of unity. And I think we have a right to be upset."
And judging from public reaction on social media, many are.
Thank you for supporting MRCTV! As a tax-deductible, charitable organization, we rely on the support of our readers to keep us running! Keep MRCTV going with your gift here!