That Congressional intern who yelled "Mr. President, f**k you!' to President Trump in the Capitol last week has been identified and the punishment isn't shocking in the least.
In case you missed it, President Trump was on his way to a meeting with Speaker Paul Ryan to discuss legislation to resolve the issue of child separation at the border when he was heckled by a then unidentified congressional intern.
LISTEN: As Pres Trump's entourage entered Speaker Ryan's office in the Capitol, someone on the other side of the Capitol rotunda yelled: "Mr. President, F—k you!!" (He entered about 15 seconds later): pic.twitter.com/KHp16LYMoF

— Frank Thorp V (@frankthorp) June 19, 2018
Now a week later, Fox News reports that the intern has been identified as 21-year-old Caitlin Marriott. Marriott is interning for Democratic Senator Maggie Hassan of New Hampshire.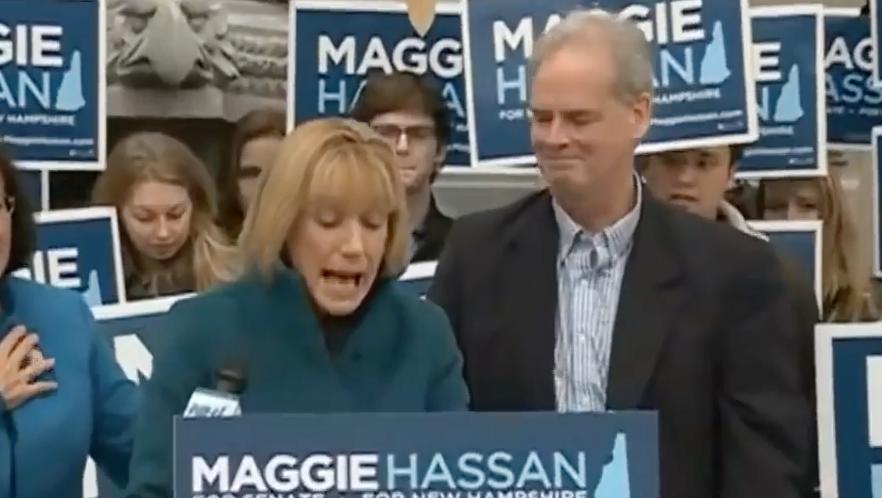 21-year-old Caitlin Marriott was only suspended from Sen. Maggie Hassan's (D-NH) office.
What is her punishment for harassing and heckling the Commander-in-Chief you ask? A week-long suspension, and then back to normal! Basically a smack on the wrist.

"We are aware of the situation and have taken disciplinary action, including a one-week suspension and revoking her Congressional intern ID badge (thereby restricting her access to the Capitol), in response to her breach of office policies regarding respectful and appropriate conduct," said Hassan's spokesman, Aaron Jacobs.
You wouldn't expect a Democrat to get fired for such an action. Would you?