The alleged Facebook page for James T. Hodgkinson, the man the Washington Post identified as the shooter at the congressional baseball game practice, shows the gunman supported Sen. Bernie Sanders (I-Vt.) during last year's presidential election, and has accused President Donald Trump of "treason."
In multiple Facebook posts, Hodgkinson shared his support for Sanders: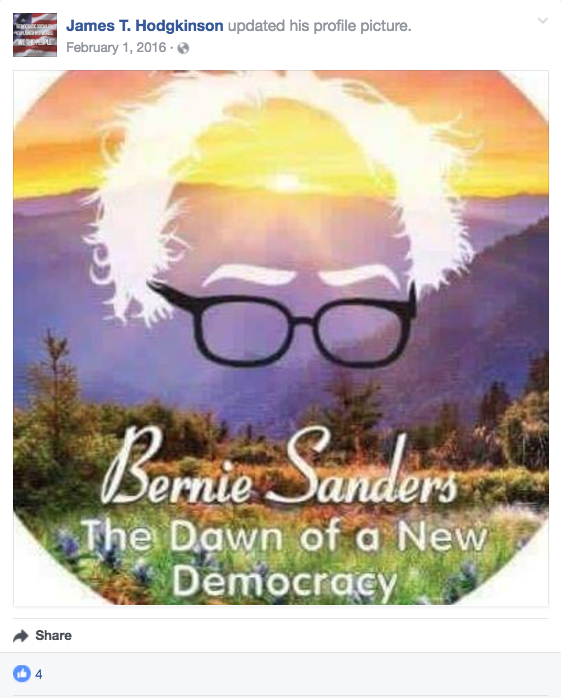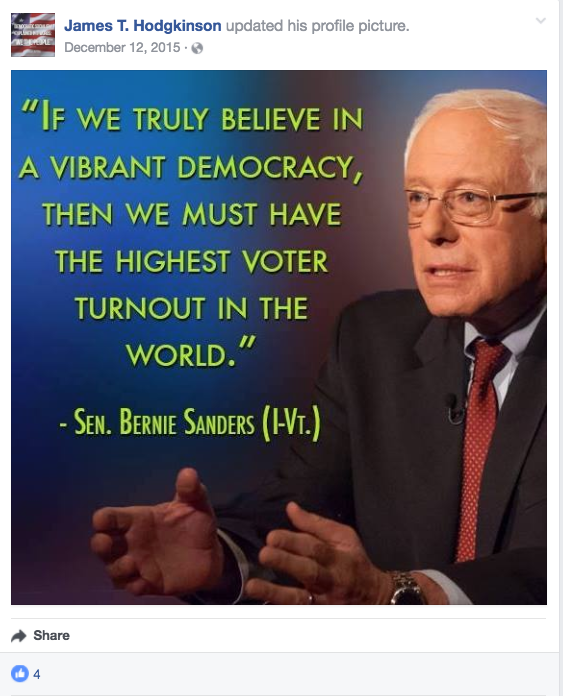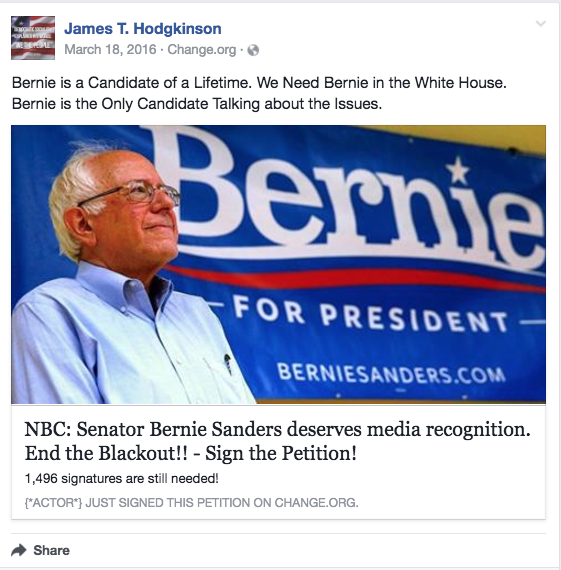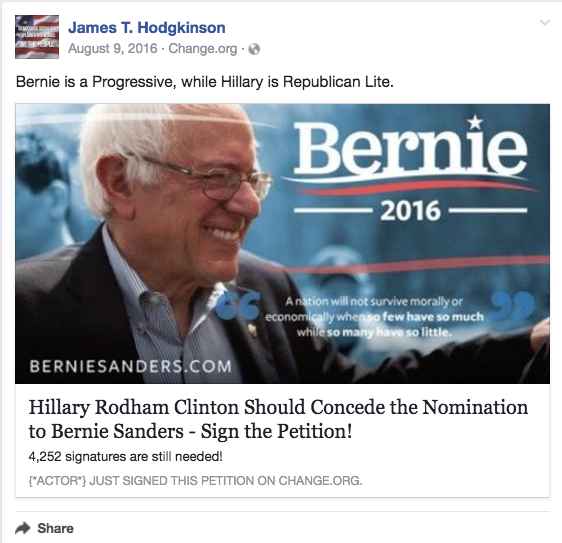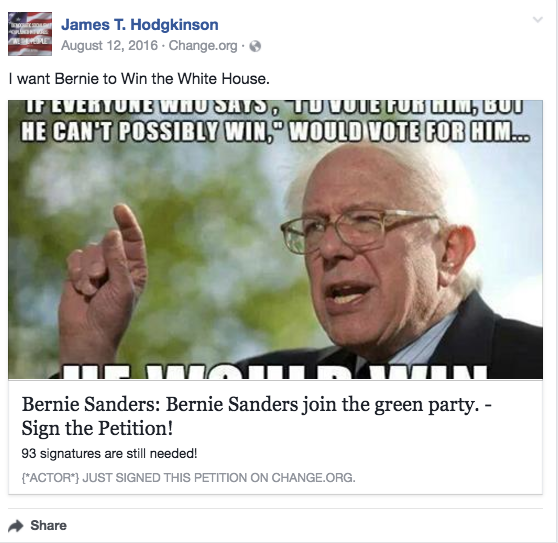 In fact, Hodgkinson's Facebook cover photo is a photo of Sanders: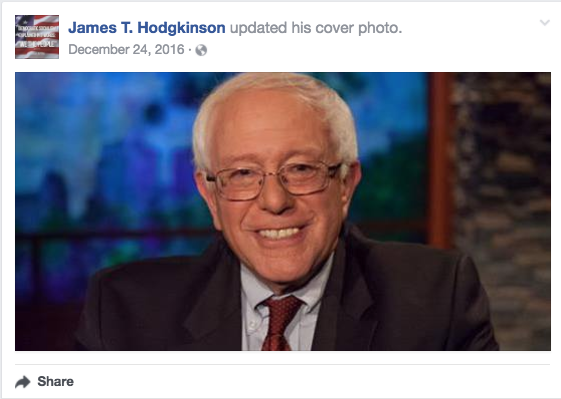 His profile picture mentions democratic socialism: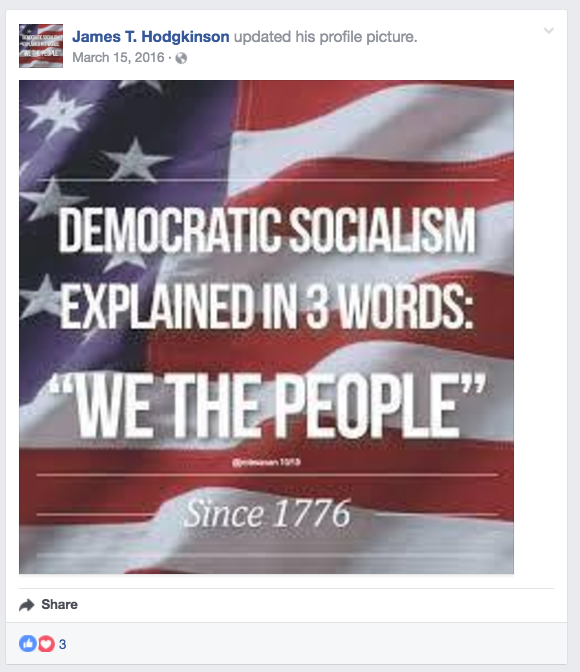 In addition to supporting Sanders, Hodgkinson took to Facebook to call Trump a "traitor," saying it was time to "destroy" him: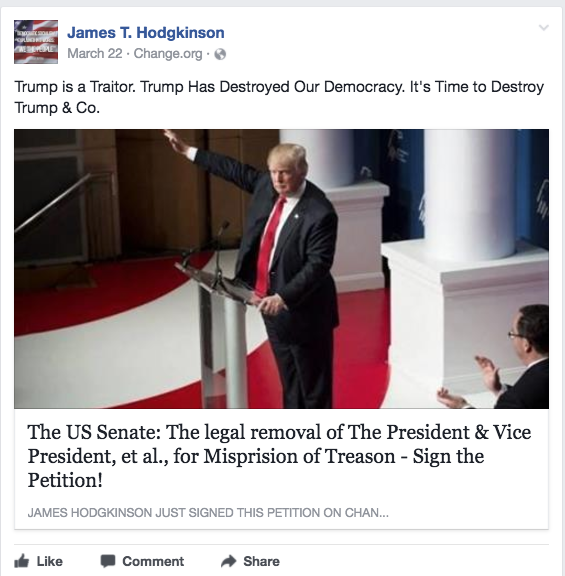 Like the Washington Post's description, the Facebook page for Hodgkinson claims he is from Belleville, Ill. The Washington Post and the Facebook page both state Hodgkinson worked as a home inspector, which matches the gunman's description in reports:
The shooter at the GOP congressional baseball practice this morning is James T. Hodgkinson of Belleville, Ill., according to law enforcement officials. Hodgkinson, 66, owns a home inspection business. His home inspection license expired in November 2016 and was not renewed, state records show.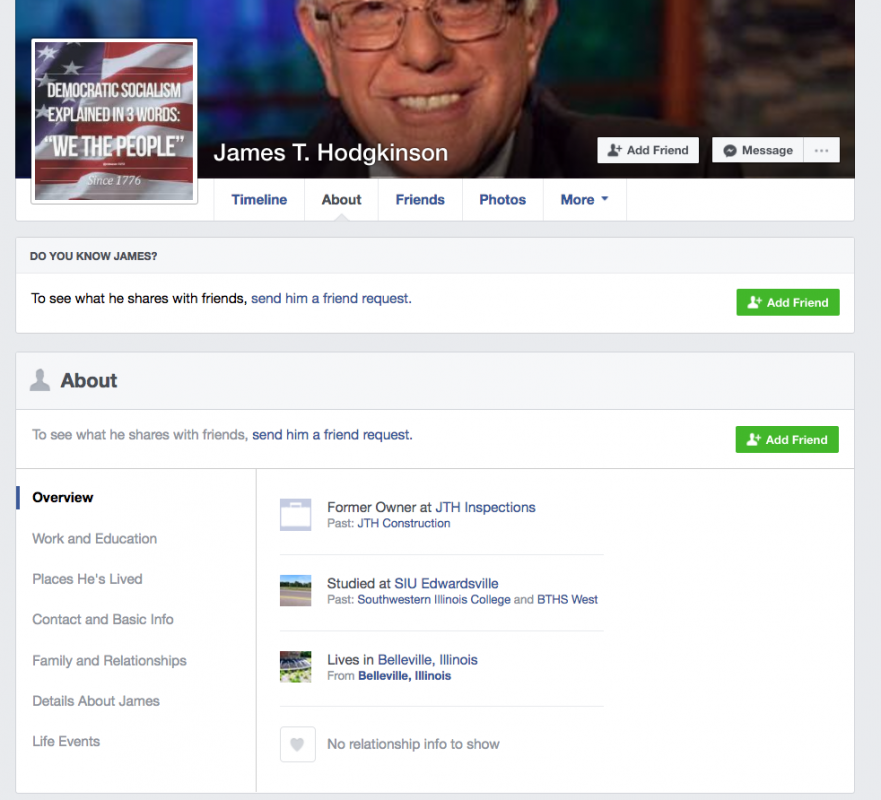 The Washington Post also includes reports by a friend of Hodgkinson's, who recalls campaigning with him for Sanders.
Thank you for supporting MRCTV! As a tax-deductible, charitable organization, we rely on the support of our readers to keep us running! Keep MRCTV going with your gift here!
MRCTV Reader,
The liberal media are terrified of the truth, especially when it leads to uncomfortable questions about their own leftist worldview.
MRCTV is the multimedia division of MRC featuring original content and aggregated videos of the news, people, and events conservatives care about.
MRCTV relies on the support of our loyal readers (and video viewers) to keep providing the news and commentary that matter to the American people, not just stories that prop up the liberal agenda.
Make a donation today. Just $15 a month would make a tremendous impact and enable us to keeping shining the light where the liberal media are afraid to tread.
— The MRCTV Team
DONATE
Connect
Sign up for our MRCTV newsletter to receive the latest news.
Sponsored Links