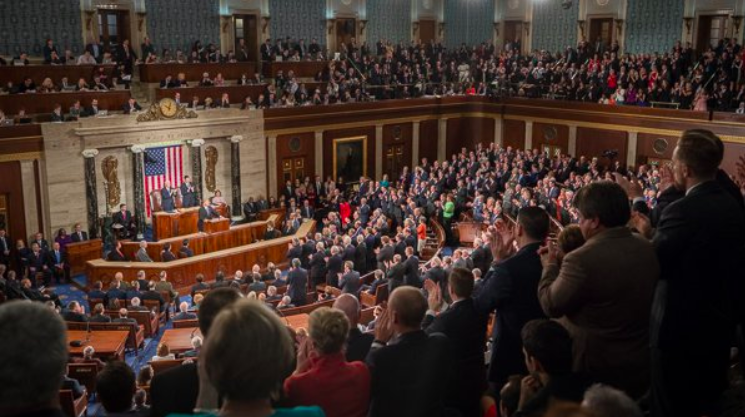 Image via Wikimedia Commons - Office of the Speaker
Congress job approval continues to decline, reaching its lowest point at the end of November for 2017, according to a new Rasmussen poll.
The survey found that just 13 percent of Americans think the Republican-led Congress is doing a good or excellent job, compared to 55 percent who say the legislative body is doing a poor job.
Approval dropped two percentage points from July (15%) and a whopping 12 percentage points from February after President Trump's election.
"Prior to February, those that gave Congress positive marks ranged from five percent (5%) to 23% in regular surveying since 2006," Rasmussen reports. " In that same period, the percentage of voters who gave the legislators poor marks ran from a low of 35% in February 2007 to a high of 75% in November 2013."
The declining approval rating may be due to Congress's inability to pass healthcare reform or any other major legislation this year.
The Senate will be voting on the GOP tax bill Thursday night, deciding the fate of the plan.
President Trump in a speech in Missouri on Wednesday said he expects the bill to pass, promising to deliver Americans major tax cuts by Christmas Day.
Thank you for supporting MRTV! As a tax-deductible, charitable organization, we rely on the support of our readers to keep us running! Keep MRCTV going with your gift here!