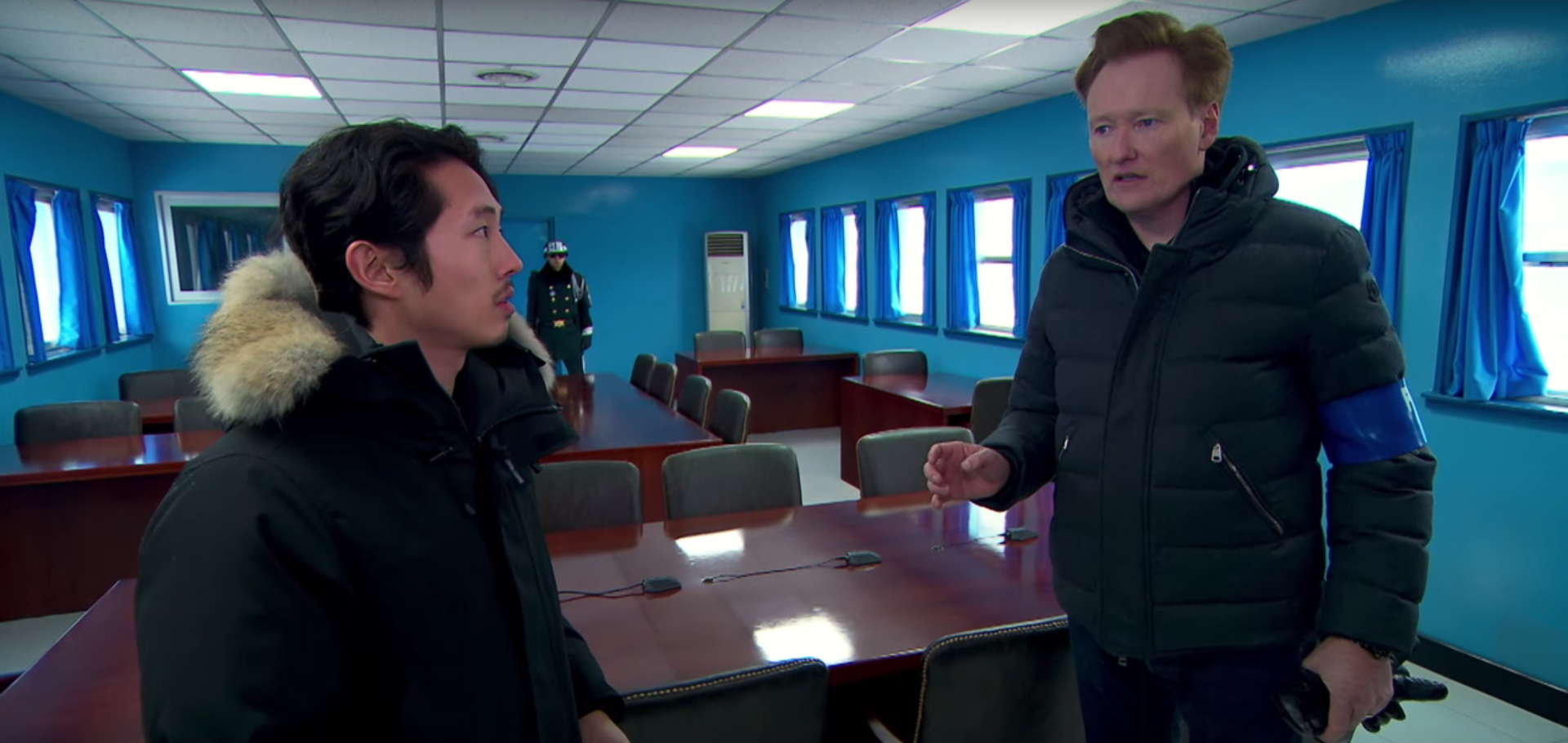 Conan O'Brien and his "Walking Dead" guest star Steven Yeun, who was born in Seoul, South Korea, visited the one part of the Korean Peninsula's Demilitarized Zone (DMZ) that didn't have a huge electric fence and a peppering of land mines. It's called the JSA or Joint Security Area.
The only thing that separates the two conflicting nations is a thick concrete curb that bisects small, blue conference buildings where the two sides come to meet for diplomatic talks.
It was within one of those conference buildings, which looks more like a trailer for a school, that the duo and their camera crew were able to cross the border and film a small part of his show where he had plenty of zingers that ragged a bit on North Korea and the soldiers present.
"Can I say you're the best dressed soldier I've ever seen in my life," the show late-night television host quipped. "You're like a Janet Jackson back-up dancer."
Watch the segment for yourself below: