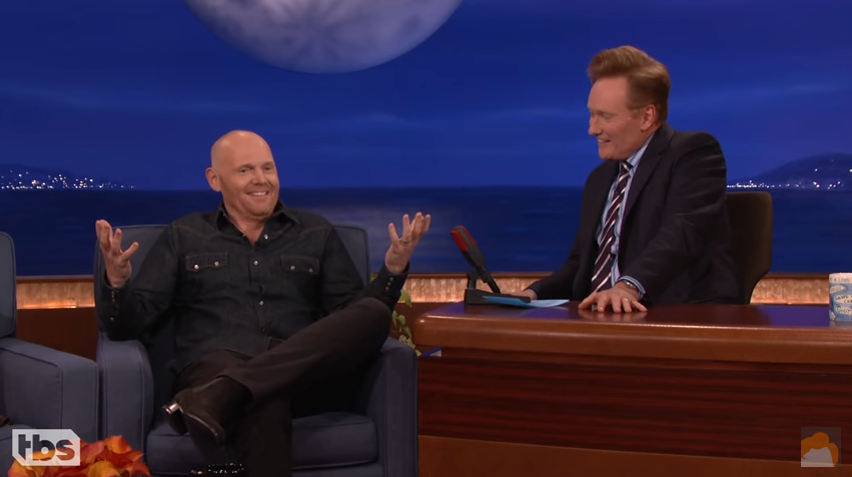 Bill Burr, one of the great comedians of our time, went on "Conan" Thursday night to give his take on the election results that shocked the world.
"I don't understand why everyone's so upset," he said. "Like what's gonna happen to you? If you liked Obama did he call you, at all, in the last eight years? Did he ever put a sandwich on your table? You do that. You're gonna keep doing that. You're gonna be fine."
"I have to say though, him winning is the most astounding thing I've ever seen," he remarked. "The star of a reality show is gonna run the country…"
Bill also mentioned Hillary Clinton's elitist Bilderberg meetings, Trump's plans for a wall, and the wild inaccuracies of the polls. No matter your political views, this video clip will make you laugh.
View Bill Burr's remarks about the election on Conan's show below:
In the same episode, he also explains why he thinks videos of celebrities endorsing a political candidate hurts the candidate:
Thank you for supporting MRCTV! As a tax-deductible, charitable organization, we rely on the support of our readers to keep us running! Straight from Founder and President, Brent Bozell, please read the MRC request for support here to see how you can join the movement!